Full Color LED Signs
Medium Resolution Signs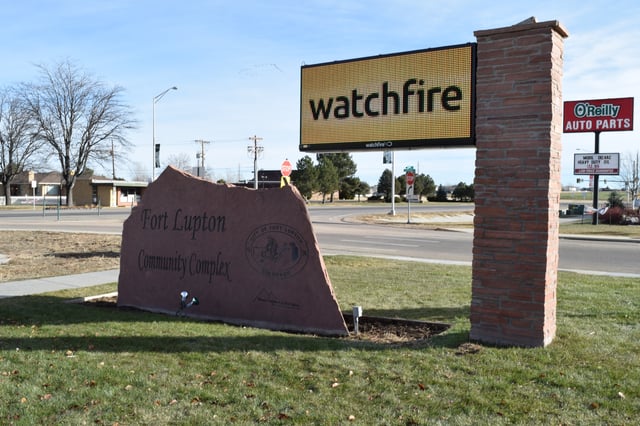 These signs are optimum for locations where both pedestrian and car traffic will be at greater distances. We recommend the medium signs be used when car traffic is traveling at 40 mph or greater.
Signdealz offers medium resolution signs using Watchfire Signs 16MM and 19MM Full Color LED sign platform. These products are a flexible and cost effective solution to advertise your grown business.
Advantages: Medium resolution signs numerous advantages for buyers

You can get these signs in very large sizes and they are still affordable
Use less energy than High Resolution signs.
Show still images and present ads in common image formats in full color
Average Project Price: It's very hard to determine how much your project will cost. Factors include wheter you need a footing or foundation, electrical considerations, and if we need to build a structure to support the sign. Signdealz will work with you to determine your budget based on your advertising needs to get you the fastest ROI possible.
Communication Methods: Medium resolution signs can use the following communication methods:
RFW Wireless Communication: This antenna is very similar to a 802.1 wireless antenna and can integrate into an existing wireless infrastructure.
Fiber Optic: Fiber optic communication is an option for connecting your sign. This option is often very expensive and is usually recommended when clients will be feeding live video to a high resolution sign.
4G Cellular: This is the most common method of communication used to control your high resolution sign. This communication method has significant advantages to the other communication methods. The advantages include remote trouble shooting, remote management of the sign, and the ability to control and update your sign from anywhere you have an internet connection.

Click To View Full Image or Click Here for our Full Portfolio.