In order to get your brand noticed in Colorado Springs, it is important to consider working with signage experts. At Signdealz, we are your go-to custom sign shop with a variety of signage options that will help you elevate your company.
The Benefits of Custom Signage in Colorado Springs
Custom signage plays a crucial role in the success of businesses in Colorado Springs. As the market becomes more competitive, it is essential for businesses to distinguish themselves and capture the attention of potential customers. With eye-catching graphics and creative designs, businesses can effectively communicate their brand message and stand out from the competition. Custom signage also acts as a powerful marketing tool, reaching a wide audience and increasing brand visibility.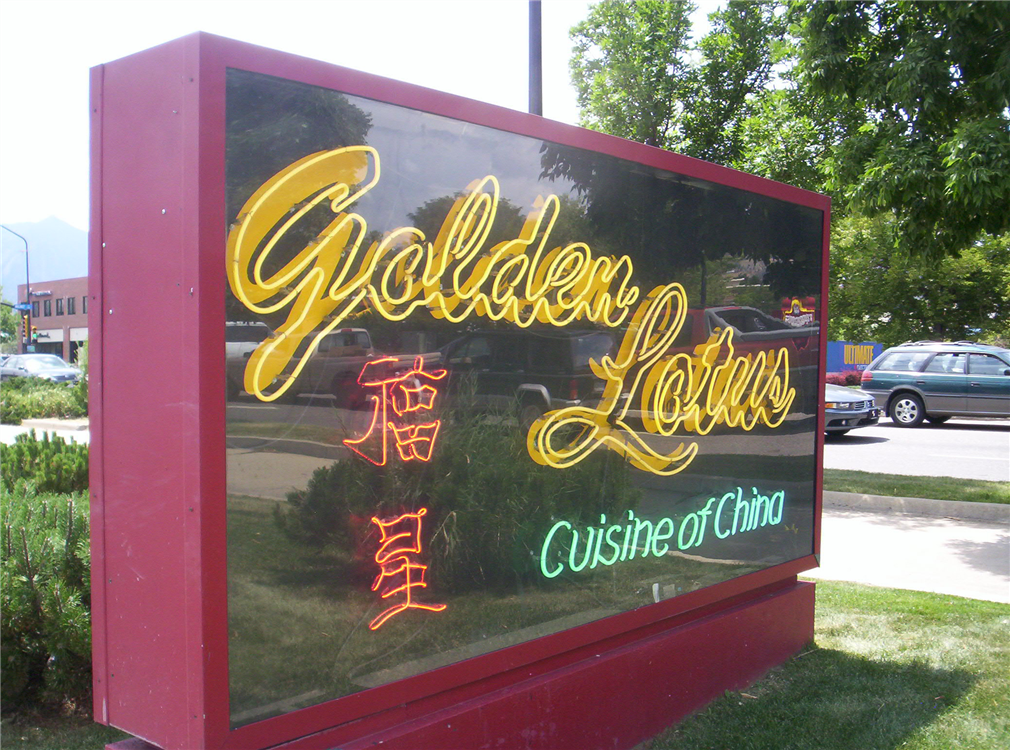 Custom signage allows businesses to showcase their services and products with personal flare. A well-designed sign can convey a sense of trust and credibility, making potential customers more likely to engage with the business. Moreover, custom signs can be tailored to match a business's specific needs, whether it's a storefront sign, vehicle wrap, or trade show display.
Another advantage of custom signage is its longevity and durability. Signdealz is committed to providing excellent customer service and using high-quality materials, ensuring that the signs are built to last. This means businesses can enjoy the benefits of custom signage for years to come, without worrying about fading or damage.
We offer competitive pricing, making custom signage accessible to businesses of all sizes. With our expertise and experience, we can help businesses create impactful signs within budget.
The Signdealz Process
The Design Process: This process starts with considering the concept design elements such as colors, logos, and your Alta Survey for ground signs. This design is then given to our engineers to revise the concept design accordingly.
Our Engineering Team: After you accept your designed sign drawing and estimate, our engineering group will make the necessary revisions if necessary. For some sign projects, this sign is not necessary. A project manager will keep you in the loop if this part of the process pertains to your signage.
Permit Submissions: Our expert project management team helps ensure all the necessary permits are submitted and acquired. We also get approvals from building landlords making the process as seamless as possible for you.

Understanding City Sign Codes: Your assigned project manager will help navigate the current sign ordinance for the city of Colorado Springs to ensure all requirements are met.

Fabrication: After all permits are approved, fabrication begins in our wholesale partner network! We then send visual verification (photos) of your finished sign for approval to make sure everything is how you wanted.

Shipping: In some cases, shipping is necessary for signs made outside of Colorado. Once your sign has arrived at one of our warehouses, we do a visual assessment for damage. Signdealz fully insures all of our shipments

Installation: Your assigned project manager will coordinate with the necessary people for installation making sure everything required for the location is taken care of. We will call you after for you to come check out your new sign!
Contact Us Today
Our team works with you one-on-one to determine the ideal signage that will help you reach your business goals according to budget. Whether you need full-color LED signs, channel letter signs, or other types of outdoor business signs, look no further than Signdealz.
Give us a call today today to discuss our professional business signage services in Colorado Springs. You can also request a quote online or get in touch through our contact form.