Signdealz is a full-service sign company with years of experience in the signage industry. From outdoor signs and building signs to indoor signs and yard signs, we are committed to providing high-quality signs that help each client achieve their business goals. We work closely with our clients to understand their vision and deliver signage solutions that exceed expectations.
We have created a process that allows us to streamline the design, fabrication, and installation of custom commercial lighted signs, channel letter signs, modern monument signs, and pylon and pole signs for businesses. We also produce custom blade signs, sports signs, and LED display boards for sports venues, schools, fields, and arenas.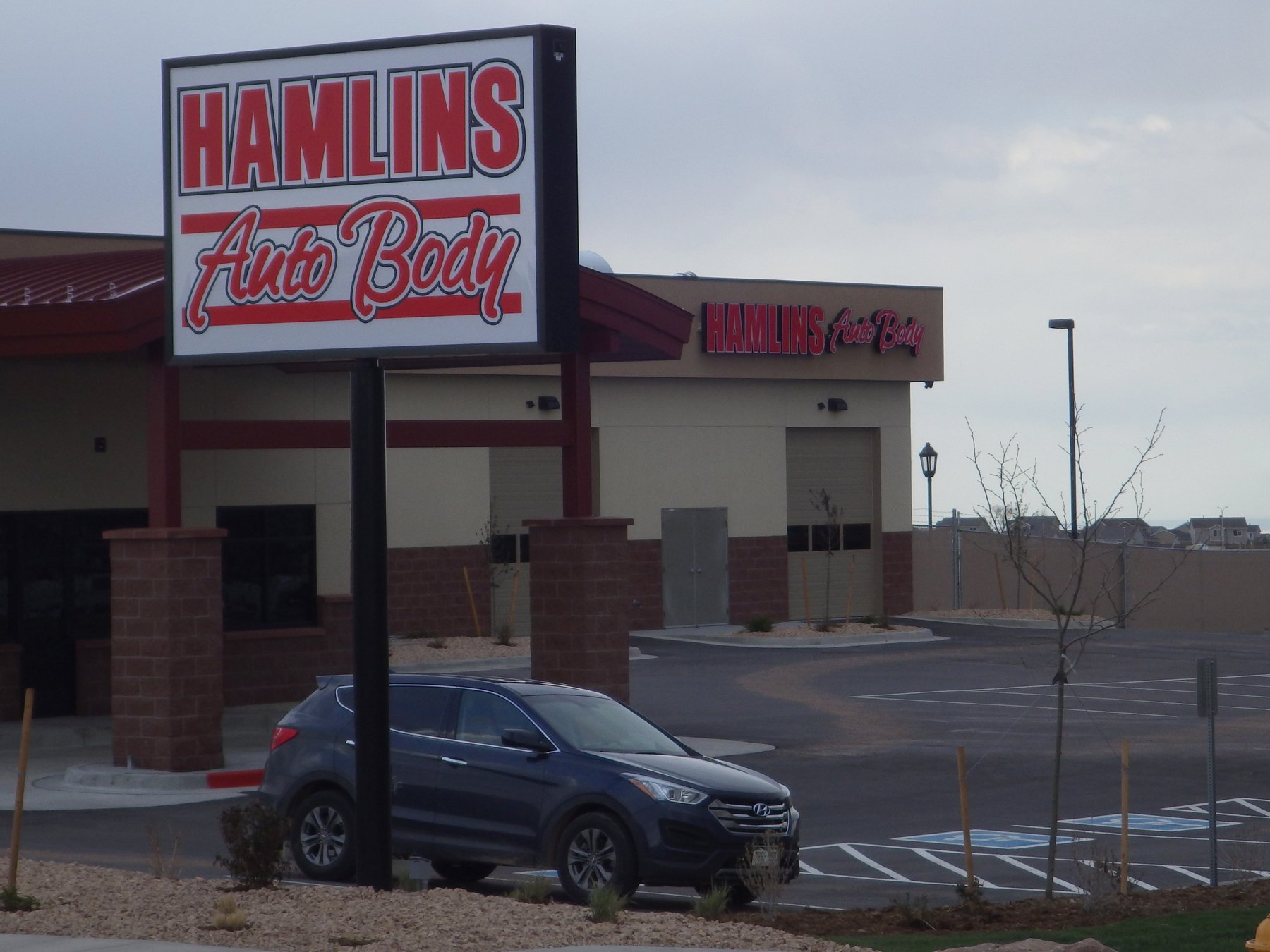 Throughout Arizona, businesses trust Signdealz to create the perfect customized interior and exterior professional business signs. As a nationally recognized custom sign company, we have the expertise, experience, and network of quality designers, fabricators, and installers to make sure your full-color LED signs, indoor LED wall screen displays, or any outdoor business signs are ideal for your location.
Details of the Process
To help our customers in Arizona, we have a simple process at our custom sign shop. Interior sign steps are slightly different, but our team can discuss the specifics if you end up taking on that signage project.
Communicate your custom sign design ideas to our team. This includes the type of sign, colors, logos, and placement.
Submit your design to our team of engineers. They will make sure that your sign meets all of the city's requirements.
Once your sign design is approved, we will get the necessary permits. We will also get the necessary approval from your city or landlord if your sign is being placed on a rented property.
We will then fabricate your sign. Once it is finished, we will send you photos for your approval.
After fabrication, your sign is shipped. Once it arrives, we will inspect it for damage.
We will then coordinate with the installation services. With years of expertise in professional sign installation, we will make sure that it is installed in the correct location and that it meets all of the city and state's requirements.
Your high-quality, custom-designed signage is done! We also offer a 5-year parts and labor warranty, helping our clients get access to maintenance resources needed for their signs
Why Business Signage Is Important in Arizona
Custom signage is essential for any Arizona business looking to make a lasting impression with customers. Our comprehensive range of commercial signs are designed to improve visibility, attract potential customers and highlight your desired message in a professional manner. We understand that it's important for businesses of all sizes to have the perfect signs to establish brand identity and convey your unique message. That's why we offer a wide range of custom options such as storefronts, office signs, outdoor signs, interior graphics, and digital displays.
Whether you are completely re-branding or refreshing an existing storefront display, we can work together to create quality signage that adds value and leaves a lasting impression. With our service, businesses can be confident that their custom signs will be durable, attractive, and long-lasting. Contact us today to discuss your next sign project!