When it comes to making a lasting impression for your business in Colorado, custom signage plays a key role. At Signdealz, as an experienced custom sign company, we are your trusted source for a wide range of custom signage solutions that capture your audience and boost your brand's presence.
Our Comprehensive Signage Services
Our company offers a wide range of custom commercial lighted and electrical signs, including channel letter and neon signs that are visually appealing day and night. We also provide full-color LED signs to help make a lasting impression.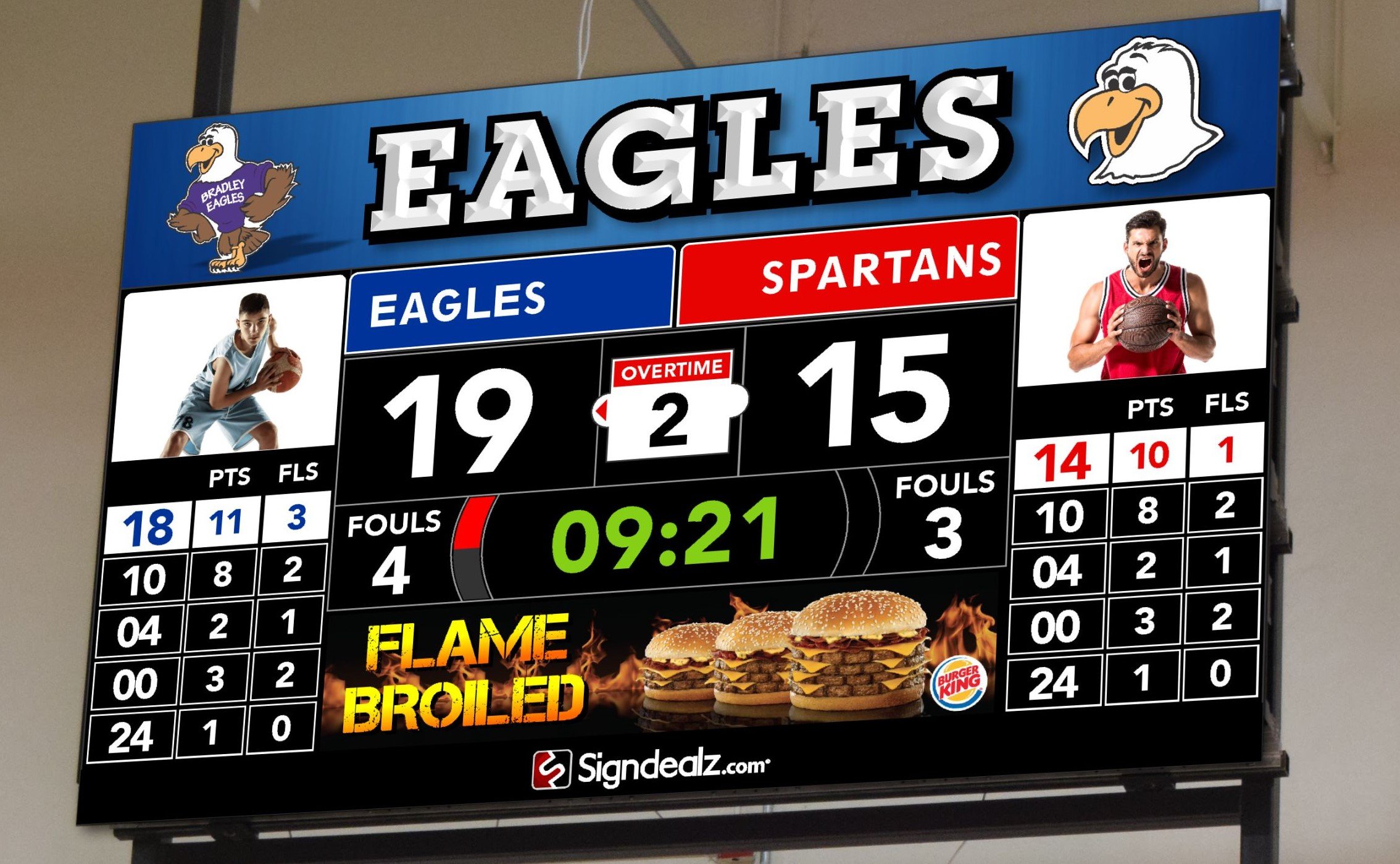 Enhance experiences on game day with innovative outdoor sports video scoreboards, ensuring fans and players enjoy every moment. Make a statement with modern monument signs that prominently display your brand identity.
Pylon and pole signs are utilized for business marketing to attract potential customers to your location. Our team of experts works closely with you to create visually appealing designs that align with your design preferences and fit within your budget.
Our Process for Sign Design and Installation
At Signdealz, one of our Signdealz sales consultants collaborates closely with you to identify the perfect sign type, aligning our design concepts with your business goals and budget. Whether you are looking at channel letter signs, sports signs, or other outdoor business signs, we are here to help from design to installation.
We ensure that your sign adheres to local regulations, including criteria such as type, size, and placement, by navigating municipal zoning codes. Denver has a variety of review standards with 4 design review boards.
The design review boards have the authority to review and approve the structural elements, color, placement, location, and height of commercial signs in each district, but they do not have the power to regulate the content of the sign copy. This is protected speech under the 1st amendment of the constitution.
After these initial steps, our expert team then creates design mockups, incorporating your fonts and logo to create eye-catching, impactful signage that accurately represents your business. One of our award-winning designers will provide a sign detail page with the technical details of your custom business signage.
After the conceptual designs are decided upon and the necessary permits have been secured, fabrication begins. Once we have the finished product, we send pictures for visual verification. Once you have verified these photos, the installation process begins. Our project managers are efficient and ensure that your outdoor or interior sign meets all the necessary requirements and standards before closing out the project.
Get Professional Business Signs in Colorado
By choosing Signdealz, you are selecting a signage provider that is genuinely invested in the success of your business. We are excited to work with you and bring your vision to life with professionalism and precision.
Reach out to our team today to discuss your next signage project!