5 Ways to Spot a Great Freelance Sign Designer
If you're a sign broker, then having a great designer in your network is crucial. I have found 5 common characteristics separating a good sign designer from the best freelance sign designers in the sign industry. To lighten the seriousness of this article I added a few pics....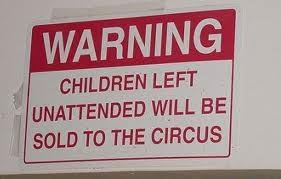 1. They force you to follow a defined work process -
This single factor is the quickest way to spot if your working with a great designer.A great designer understands the importance of time and they don't like sales people wasting any of it. They don't let the sales person dictate the design process, but control it using a standard operating procedure. At Signdealz we call it a SOW or Scope of Work document. The SOW encompasses all of the aspects of the design project in a standard format so the designer can quickly and efficiently produce a great drawing and reduce revisions. The designer controls the design process and guides the sales person through the finished product.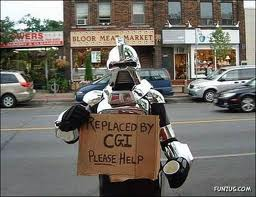 2. Communication is Key -
To most sales people, getting information to our customers quickly can be the difference between winning a deal or losing it. Great freelance designers understand their clients needs and are great at communicating deadlines, costs, and responding quickly. They never leave a sales person hanging.
3. They don't have a fixed schedule -
The great thing about being a freelancer is you can work when your creative juices are flowing. That means often working on weekends or late at night. The ability to fluctuate schedules and having a great work life balance allows designers to produce great work faster. If your working for a traditional brick and mortar sign company, you might find that hourly designers are usually over worked and produce more revisions. Remember, you can't force creativity!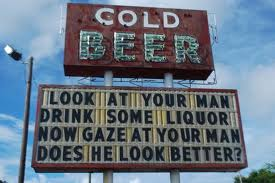 4. They protect every client's information
Great freelance designers are diligent about keeping their clients information confidential. I have worked with many freelance designers over the years and the last thing a broker wants to worry about is losing an account to a competitor because a designer was a loud mouth.
5. They are not only designers, but teachers!
Those who possess knowledge have a desire to share it with those who are willing to listen. A great freelance designer is constantly learning and sharing that knowledge with everyone in their network. Some of our greatest designers take pride in teaching our sales people the tricks of the trade and help sharpen their knowledge of the sign industry.
Im happy to have a good working relationship with all of our freelance designers. They are great men and women and we appriciate their creativity and hard work on a daily basis. I hope I dont offend all of the "Serious" sign people out there by using the word "Broker" and some silly pictures.