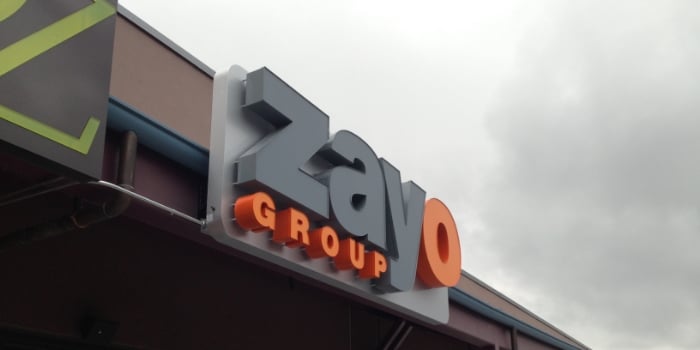 Here is a quick rundown of the most common mistakes most new business owners make when purchasing their first sign. Purchasing your business sign can be the best investment a company will ever make.
1. Not including enough in your budget for signage
I see this common mistake a couple of times a week. Why? The main reason is many new business owners are penny wise and pound foolish. Meaning, they are way too cheap and dont understand the basic math when it comes to advertising. Each person who see's that sign on the street is a potential customer and a potential lead. If you go to small on your sign, that means less leads and therefore less revenue.
2. Too much text and too fancy a font
If your first 5 revisions of your signage proof is being changed because the designer isn't getting your font looking perfect, then you are focusing on the wrong things. Remember, unless you a national or regional brand, your focus as a business owner should be getting a sign that can be easily read and tells what you do. If your using a wispy script font for your main identification then your are about to make a huge mistake! Im not saying you can't be creative , but you need to balance creativity with readability. Simple works great for signage, busy text does not.
3. Having your logo or "brand" as the centerpiece of your sign
A lot of new business owners make this mistake as well. They just spent $2000 on a great looking logo and they want to show it off. What better way of doing that then making it the centerpiece of your sign, right? Wrong. A logo should accent the sign package and not over power it. It can take years for a brand name to gain public recognition, even in a small rural community. Consumers need to know what you produce or what you offer. If you focus on that then everything else will fall into place.
4. Sign is just too small
If you are spending $300,000 on your tenant improvements and you only have $2000 dollars in your budget for signage, then be prepared to get a postage stamp sized sign. A good sign should take up 50% to 70% of your available frontage. If the front of your building is 50 long then a sign that is 25 feet long is appropriate. Another very simple approach to take is how much visibility do you have from the main road your building is in front of. Cut our the size you thin you want your letter size to be and tape it to the building. If you cant read that letter easily from the road, then go bigger!
5. Too much or too little brightness
Yes, it's possible to have too much light coming out of your sign. If the sign is so bright that a car passing by at 35 MPH cant read the text, then dim it down. LED lighting systems can be retrofitted with a dimmer allowing you to regulate the light emitting from the sign. To little light can also produce the exact same problem, poor readability at short distances.
6. Selecting the wrong sign type
There are literally hundreds of different types of signs a new business owner can purchase. From a simple set of channel letters to a sixty foot pylon sign with a flexible face, the choices can be daunting. Selecting the correct sign for your specific needs should be driven by your budget, the architecture of the building, the size and height of the building, and the local and municipal regulations in your area. An experienced sign consultant, like those from Signdealz, can guide you through the process and build a solution around the right signage type based on those factors.
7. Entering into a maintenance agreement
Back in the days of neon channel letters, many large sign companies convinced customers that buying a maintenance agreement was a smart decision. A maintenance agreement is a contract that is paid monthly and covers the continual repair and maintenance of your electric sign. However, it was a developed to be an additional source of revenue for sign companies. With the advent of LED lighting technology, there is ZERO reason to even think about purchasing a maintenance contract. It's a bad financial decision and today the companies that use this type of contract primarily use it when a customer is leasing a sign. Read the contract carefully and dont sign it if it contains a maintenance agreement clause. Just my opinion...
If your looking for help finding the right sign for your new or current business give Signdealz a try!