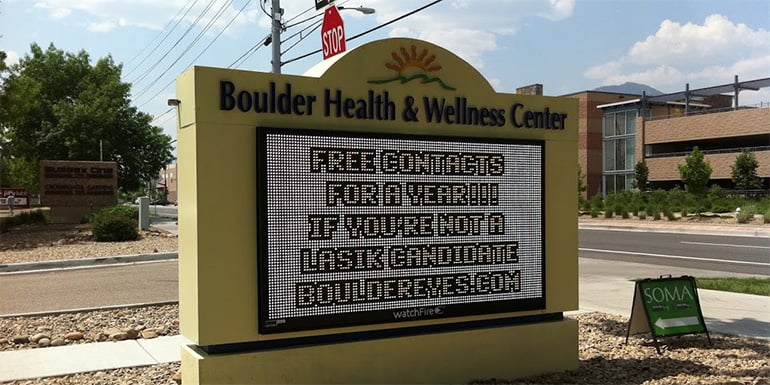 Using an LED sign to promote your business is a simple way to make a big impression on potential customers. A few clicks from behind your computer screen, and you've adjusted your message, reached a new target audience, and increased interest in your business. Changing your LED sign throughout the day is easy and effective and should be done strategically to align with your marketing plan.
Learning How to Use Your Watchfire LED Sign
Strategically using an LED sign to promote your business allows you to:
Integrate live feeds
News tickers, weather conditions, and sports scores are all examples of live feeds you can into your LED display. This information helps customers connect with your business and creates the impression of a trusted community resource.
Target potential customers
You may want to update your message to target specific customers depending on the time of day. For example, a restaurant may list lunch specials during morning rush hour but then switch to dinner specials once drivers are on their way home. Changing the message will pique a customer's interest and drive traffic to your business.
Update for current conditions
Things change throughout the day and the message you displayed in the morning may no longer be relevant in the evening. Updating the sign to reflect the current time, weather, or local events are just a few messaging changes that customers appreciate.
Signdealz is your trusted resource for LED signs. Contact us today to learn more about the products we offer and which style of sign is ideal for your business.