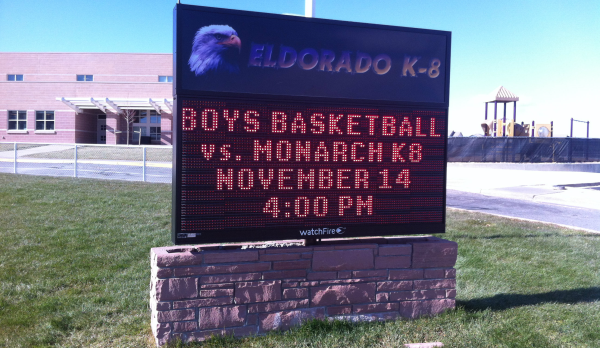 Many business owners know that an LED sign is an excellent way to attract customers, integrate signage with an established marketing plan, and promote goods and services. But deciding whether you need an indoor or outdoor LED sign can be difficult. Which sign is a better fit for your business? How will you use the sign? Who are you hoping to attract with your LED sign?
Indoor vs. Oudoor LED Signs for Business
An LED sign is always a wise investment and understanding whether you need an indoor or outdoor sign is important. Consider the benefits of both:
Outdoor LED Signs
Certain businesses benefit the most from an outdoor LED sign such as those that offer a service or product that everyone needs. These businesses include vehicle repair shops, restaurants, and super center stores. It's important for these businesses to appeal to a large portion of the population. An outdoor LED sign can help you raise your profile and help you stand out in a crowded field.
Indoor LED Signs
Using an LED sign to promote your business indoors is a great choice for smaller businesses with specialty services. An indoor sign allows you to market to the customers already present in your business, and helps you promote your goods or services. Just because you have an exterior LED sign doesn't mean you may not benefit from an indoor sign as well. The outdoor sign will bring the traffic in; the indoor sign will help make the sale.
Using an LED sign to promote your business is an excellent way to stand out from the competition. Contact the professionals with Signdealz to learn more about the different LED signs we offer.