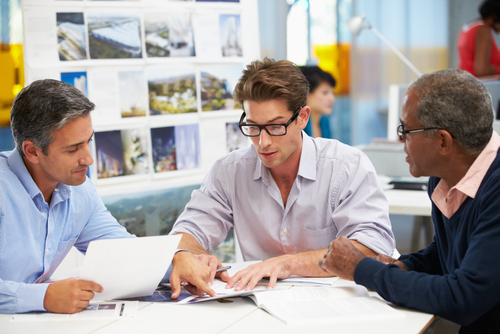 Most independent business owners put a great deal of thought and effort into the design of their logo at first, but the daily demands of the business often preclude them from revisiting the issue. Keeping your logo current and relevant is extremely important to any business's marketing and growth strategies.
Here are a few reasons to consider updating your logo:
It's Simply Outdated
Businesses grow and change, and the focus they had a decade ago when the logo was first created may no longer be relevant. In short, a logo should demonstrate what your company does now and where it is headed in the future.
It's Poorly Designed for the Internet
A long time ago, logos were designed for outdoor signage and print media. These days, logos must be optimized for the Internet since that is where the vast majority of new customers will find you. Having a logo that looks great in both the physical and digital worlds will go a long way to ensure that your marketing strategy is staying effective.
It's Relatively Unprofessional
When your business was relatively new, you might not have started with the strongest of logos. But as your business continues to grow, don't hamstring it by maintaining that budget logo. A quality logo can go a long way to accelerate the growth of your company.
It's Just Not Doing Its Job
A lackluster logo will not draw potential customers and, in some cases, a plain one can do more harm than none at all. With the advent of social media marketing, there are ways to measure the success of your logo online against your competitors.
Changing your logo is not only a great way to refresh your business, it's also a good opportunity to talk about your business to current and potential customers. Use the new logo design as a reason to reach out to people and let them know how your new branding direction reflects your intention as a company and your dedication to providing the best experience possible to your customers.
For help creating new signage to show off your fresh logo, please contact us at Signdealz today.