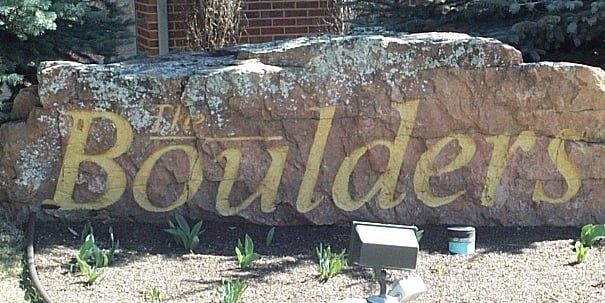 Stone Monument Signs Appeal to Natural Sensibilities
A stone monument sign is both beautiful and highly effective for increasing visibility and marketing your business. Many businesses whose branding is more rustic tend to look at adding a stone monument sign. This type of outdoor signage has a classic feel, and fits in line perfectly with the existing branding ideas. These types of stone signs are popular in many western states like Colorado, Wyoming, Oregon, Idaho, Utah, and Montana.
There are a wide variety of stones available in many different colors. This can make it difficult to decide which stone is best for your business. We are proud to use local Colorado quarries to source all of the stone used in the monument signs we design. You can rest assured that the stone you choose will catch a customer's eye.
There are many benefits to a stone monument sign for your business, including:
Increased exposure
A stone monument sign increases your business' exposure and helps you stand out in a crowded field of normal metal based signage. You can also customize the sign's design to coordinate with your business' established branding. If your looking for a flagstone look. Flagstone signs usually come in two color types. Buff Flagstone and Pink Flagstone. Buff flagstone is more brown in color while Pink flagstone tends to be more pink and is also often less expensive. The closer you are to your local quarry, the more cost effective your sign is going to be.
Durability
A stone monument sign will stand the test of time and can survive any elements. This makes it a great option for someone who wants a sign to last a long time, like an apartment or government building.
Customization
The sky really is the limit when you are designing your stone monument sign for your business. We can add dimensional metal letters, sandblasted logo's and letters, or add an LED display to the existing stone monument.
To learn more about the available signs for your business contact our team of experienced professionals at Signdealz. We are ready to answer all of your questions regarding which signs would best fit your business' needs.