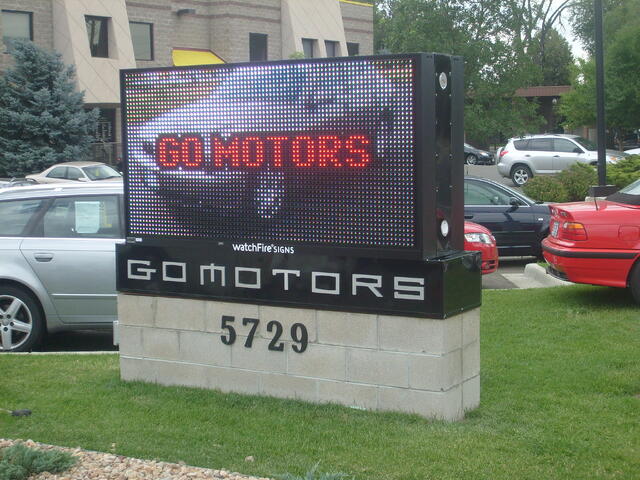 Looking for Return On Investment with LED Signs
The potential effectiveness of a digital led display is somewhat undisputed; what is more important is the extent to which a business achieves that potential. The Small Business Association conducted a study that focused on monitoring the effectiveness of electronic message centers on increasing revenue. Businesses that added an outdoor LED display saw revenue increases between 15% and 150%. Your digital display acts as a round-the-clock salesman and a strategic digital advertising tool to get more customers in the door, standing head and shoulder above traditional outdoor signs. However, for this tool to be effective there are some key considerations that should be taken into account...



Think of your purchase of an LED display is through its 'Return on Investment'
The payment on a lease for an electronic message center should be treated as an advertising expense. There are plenty of alternative advertising strategies to traditional forms such as radio and newspaper, where the cost relative to exposure is high; the digital display allows you to bring your cost per thousand impressions down.

Ensure the high quality of the product you choose to buy
Initially you may be tempted to go with a cheaper LED product from overseas, but this is certainly a trap to avoid. The product you choose should maintain its productivity for as long as possible; maximizing your return on investment. Cheaper products can not only lose their display quality with LEDs dimming, but can also carry unforeseen future expenses. Find out about some of the expenses to consider here.
Take for example a Watchfire product, here at signdealz we are confident in providing an extended free of charge service warenty; the reason for this being it is a superior product that requires little to no attention after initial setup.

Realize your digital displays advertising potential
Thinking of digital display simply as a sign is a mistake. The sign should be viewed as an advertising tool; set aside money from your marketing budget to pay off a lease and claim it as a marketing expense. Experiment with various promotions and loss leaders, monitoring how these ad campaigns effect your sales. Over time you will develop an understanding of how to maximize your return on investment through strategic ads.

If you would like more information, feel free to contact us below!