Knowing local demographics for Sign Success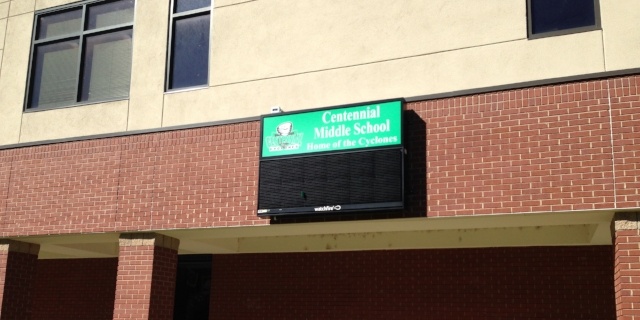 Before you can adopt a solution that maximizes your stores conversion of commutors to visitors, you should aim to understand who you are trying to attract. The more you can learn about the people passing your store the better, this information should determine your marketing strategies. Analyse your pedestrian and vehicle traffic numbers to get an idea of the accessible population your visible store front has, if these numbers are high then this is clearly a great place to invest. If you can put together a window display with the right products, leveraging your understanding of the local population, you will attract people into your store and increase sales, the same goes for your exterior signage. These demographics become even more important if you make the decision to go with an outdoor digital display, where you're content should be influenced by this information.


Signs as advertising

When it comes to your initial marketing budget, your sign can seem like a large investment. However, an effective sign will generate a significant return on this investment. As you establish your brand in the community your sign becomes a vital piece of that businesses identity, a unique, custom, iconic sign can give your business that competitive edge to stand out from your surroundings. Understanding signs as advertising tools that can be used to tap into the potential of your passing traffic is an important element in setting up your retail location and allocating your budget effectively. When it comes to budgeting for your exterior signage start by understanding the cost considerations with channel letter signs. Your sign represents your business and gives that all important first impression, it's not the place to cut corners.


The science of signs

The purpose of a sign is to convey a message, that message needs to read and understood. Though this seems simple, a lot goes in to creating effective signage. The physical attributes of the sign should be determined by several factors:


Municipal Code - Local municipalities have regulations on a variety of factors when it comes to exterior signage. These regulations depend on the type of sign you are looking at purchasing. For instance, a projecting blade sign that is located above a sidewalk generally needs a revokable permit. Permitting can be a difficult process, fortunately here at Signdealz we will take care of all of your permitting as we see your sign project from design through to instilation.


Visibility - Making sure your sign is effectively visibile seems fairly simple, but you'd be surprised. Consider illumination if your municipality allows it, to keep making those valuable impressions at night. Maximized height is not always a good thing, you want to aim to keep your sign in the natural field of peripheral or direct vision. Although a tall sign may be seen from further away, the proportional visual impression from that distance may render it less effective.

Conspicuity - This is more subjective than visibility and relates to a viewer understanding the message. Certain colors provoke certain emotional responses within the viewer that are well documented in visual advertising, your logo will communicate a message and your sign does the same.


Legibility - Letter size, font, spacing of letters and your chosen words all play a part in the legibility of your sign. A well designed sign will take into account the speed of the viewer to calculate the effective letter height. An example of guidelines for on-premise signs would be if a viewer was travelling at 25mph the minimum effective letter height would be 7". Whereas if a viewer was travelling at 55mph the minimum effective letter height would be 15". The Signdealz process driven approach revolves around an intimate understanding of the science of signs.


Readability - The readability of your sign is dependant upon rate at which the human brain can process information. For example it is suggested that 1 word can be read per 0.7 seconds, however familiarity with a sign decreases this recognition time. Working with a company like Signdealz allows you to create a sign that is truely custom and unique. Your sign will be noticed faster, your message will be conveyed more effectively and you will leverage your location to get more customers in the door.
At Signdealz, we pride ourselves on our ability to inform our customers on the process of creating effective signage. Our service is unparrelleld, our products are superior and our prices highly competitive.

If you have questions regarding your sign project then hit the button below!