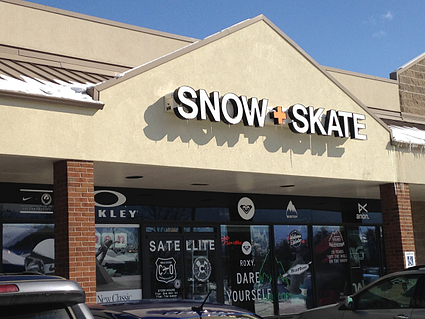 Since your signage and other marketing materials usually communicate the first message of your business to any of your potential customers, it is essential that they communicate a consistent message.
Quality Signs Give Quality First Impressions to Customers
They are permanent reminders of your brand and of your reputation, and can be one of your strongest marketing tools. Here are few things to consider when developing your company's signage:
Language Matters in Electric Signs
Popular culture may rejoice in misspelled words and clever letter substitutions but your business signage is no place for this. Ensure that all spelling and grammar is correct or your customers will not focus on your message but on the unprofessional mistakes.
Typeface is Key
Typography is a huge part of any design with text, and not any font will do. Your chosen typeface should not only say something about your business, but also be easy to read from a distance. Your sign could also follow the graphic design principle of using two typefaces to denote a hierarchy of information, where one font is used for your company name and another, unobtrusive, font is used for information like address and phone number.

Placement is Critical
Where your sign goes is just as important as what you put on your sign. If your sign placement blocks views of traffic for drivers, for example, your business might be associated with more feelings of irritation and frustration than kind thoughts. On the other hand, if your sign is hidden behind a bush, angled so that it's difficult to read by people passing by, or located in a spot where people are unlikely to even see it, it won't do you any favors.
Critical Elements
While it's important to communicate the vital information, like business name, address, and phone number on your signs, you can also add extra information to communicate something about your company's personality. For example, if you have an excellent business slogan, especially one with a bit of humor or that creatively reflects your commitment to the customer, make it a prominent feature of your sign design.
For more information on these and other ideas about creating the most compelling signs for your business, please contact us at Signdealz.