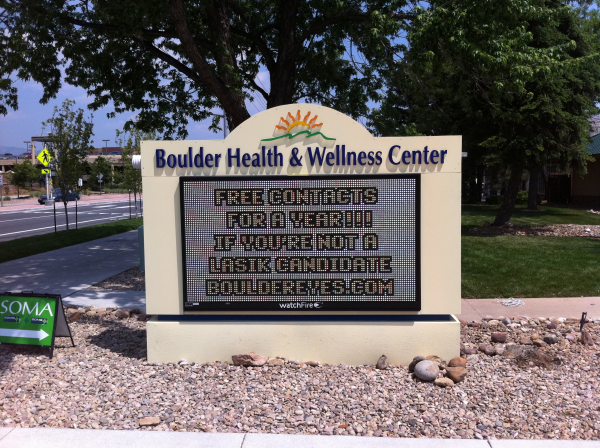 Have you been considering a monochrome LED sign for your business? An LED sign can help drive traffic to your business, increase your visibility, and help you stand out from the crowd. At Signdealz, we are proud to offer our clients high quality Watchfire LED displays as part of our sign construction. These LED displays are reliable, technologically advanced, and can stand up to the elements.
Rigorous Testing Procedures For Watchfire LED Signs
Watchfire is so confident in their product's durability and reliability they put their signs through rigorous testing by:
Varying the temperature
Watchfire signs are tested from a frigid -40° to a scalding 140° F. This temperature variation shows what a sign is capable of in any temperature and in any climate.
Submerging them in water
Since Watchfire guarantees its signs' performance in any weather the testing requires full water submersion for three months. All of Watchfire's LED signs are fully encapsulated for water resistance and coated with a thick layer of clear silicone.
Recreating the elements
Your LED sign needs to stand up to whatever weather it encounters. Watchfire diligently recreates a variety of types of weather to ensure their signs are resilient and incredibly durable.
If you are interested in more information about a monochrome LED sign for your business contact the professionals at Signdealz today. We are committed to helping each of our clients discover the benefits of an LED sign.