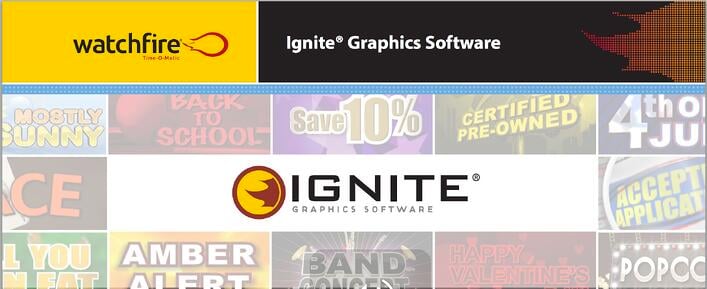 Once you buy LED signs for your business in Denver, you'll quickly discover one of the best features is the ability to quickly and easily change the messaging. A few clicks from behind the computer screen and you've modified your message to target a new audience or align with your strategic marketing plan.Watchfire Signs has developed a state-of-the-art software system that provides users the convenience of easy updates and endless creative possibilities. Ignite quickly installs on any PC based computer and installs within a few minutes. It does require some configuration to get it going, but that is where the superior support from Signdealz begins. Signdealz will not only install your Ignite software onto your computer, but will provide your initial and ongoing training on the software for the entire life of the sign.
Ignite Offers Easy Options for LED Sign Owners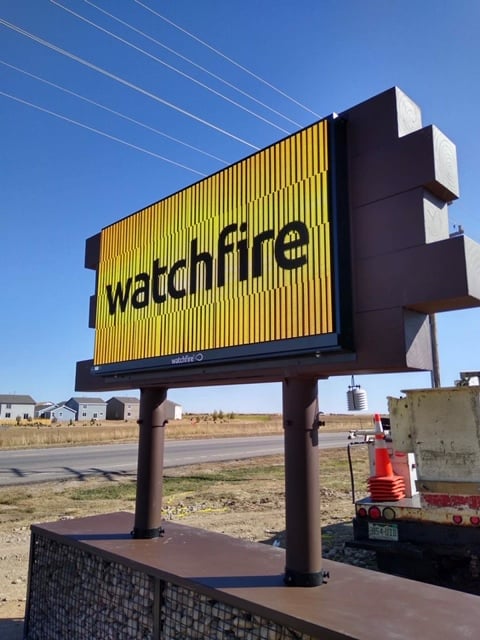 Once you buy LED signs for your business you can use the innovative Ignite software from Watchfire to:
Update your message sign from anywhere using the state-of-the-art programming software.
Preview graphics before they go live to ensure their quality and how they adhere to your strategic marketing plan.
Make changes on a frame by frame basis for true personalization and customization.
Choose from video displays that are available as part of the EasyArt library.
Integrate transitions, fades, custom graphics, and animation.
Schedule future updates to the sign with a few convenient clicks, including shared schedules on multiple signs of the same model.
Signdealz is proud to offer Watchfire signs. These signs exceed a high threshold of quality and durability standards and are designed to make your business stand out. Contact us today to learn more about Watchfire signs and the Ignite programming software.