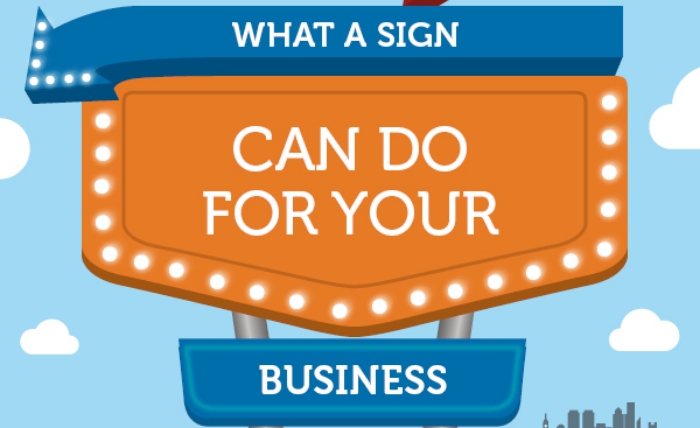 We've all heard the old adage, "A business without a sign is a sign of no business." This still rings true today -- in a world that is dominated by visual images and advertising, that a business doesn't have a sign is an indicator that it isn't attracting customers or doing well at all.
What Signs Can Do for Advertising a Small Business
When it comes to advertising and marketing these days it can be tempting to jump on the next trendy bandwagon, but business owners always need to focus on the basics of advertising their brick-and-mortar business at their brick-and-mortar business. After all, businesses still get about half of their local customer base as a result of using signs.

Believe it or not, this is as simple as adding to or updating a business's signage. This doesn't mean just propping up a hand painted sign by the road, however. Signs have caught up with the digital age and in fact, a small business owner can see an increase of business between 15% and 150% after installing a sign with an electronic display.
Installing signage is also a pretty cost-effective way to advertise a business. When compared to other forms of advertising, signs have the highest rates of exposure for the lowest cost. A well placed LED displaycan cost less than 15 cents per 1,000 exposures, and once any other type of sign is installed, it's essentially free advertising that reaches customers every single day.
A business owner doesn't have to limit the signs to the premises of their store; off-premise signs are effective as well -- in the forms of billboards (which have gone digital) or even magnetic signs that can be attached to vehicles for mobile advertisement. These types of signs make good use of advertising dollars by targeting people who are right in the area.