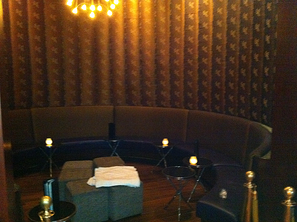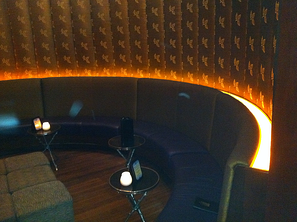 LED Lighting Saves Big $$$ for the St. Julien Hotel and Spa in Boulder

It doesn't matter if you are a small business operating in 200 square feet or if your like our latest customer, the St. Julien Hotel and Spa, operating one of the largest and most luxurious hotels in Boulder. Everyone likes to save money. Signdealz recently helped design and install a new LED Accent lighting system for the St. Julien bar and lounge areas to replace an existing neon lighting installation.
LED vs. Neon - Dollars and Cents
The St. Julien bar neon lighting installation used 3 France 15000/60 transformers using nearly 6.7 amps per transformer for a total of 20.1 amps to power just under 145' of white neon. To put this in dollars and cents, the St. Julien was spending $1662.00 per year on electricity usage to power the accent lighting for it's bar area using neon. We converted the existing neon installation using amber JS LED's with two 150 Watt LED 277 volt power supplies. This brought thier annual expense down to approximately $112.00 per year. Thats a total savings of $1550.00 per year not to include any maintenance!
Here is a link to the US LED Calculator to determine your potential cost savings vs neon.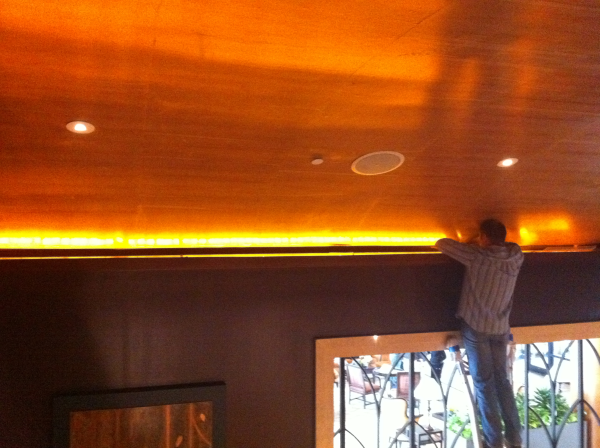 LED Lighting Adds Flexibility
Of course, everyone has heard how LED or Light emitting Diodes are extremely efficient and the next big thing in green lighting technology. LED's are often 70% to 85% more energy efficient vs. neon lighting without the high voltage hazards you get with LED lighting. Neon installations can use from 6000 to 15000 volts to power a neon lighting system, while LED lighting only uses 12 Volts of electricity and the power supplies often only use one amp of power or less. Some of the other benefits of LED Lighting are:
LED Lighting systems from Signdealz are significantly easier to install
Less failure rates with LED lighting systems
Greater flexibility in lighting small enclosures
Little or no fire danger
Ability to do color changing with LED's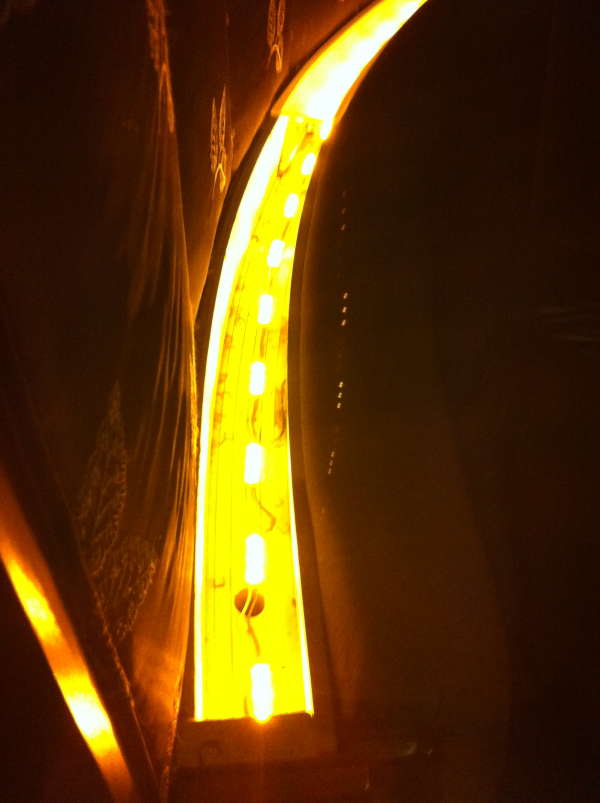 In conclusion, LED Lighting is a great replacement for neon lighting. There are some issues you may have to deal with when looking at installation. You may need to use a diffuser to break up the intense and sometimes spotty light LED's can give off. This can be done with frosted glass or by using some of the 3M diffusers on the market.
Call 303.447.1101 or 800-405-0696 to Signdealz with any questions you may have. We do LED conversions for channel letters, cabinet signs, as well as cove lighting and accent lighting.