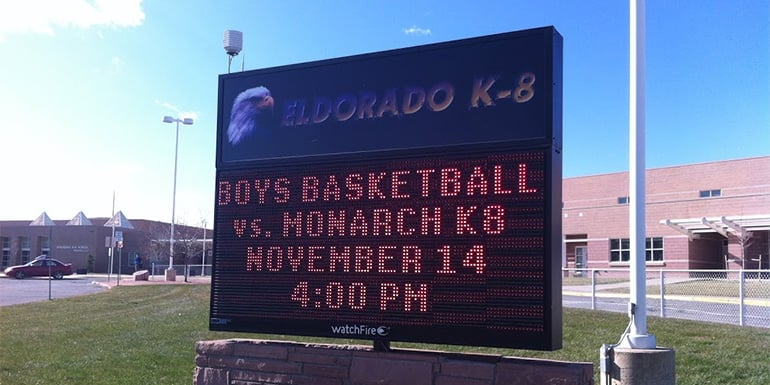 An LED sign boasts amazing technology that can bring your business' marketing to life. Your business will benefit from this advanced technology as you are able to update the sign with just a few computer clicks, integrate a variety of graphics and animation, and coordinate the message with your established branding.
Pixel Pitch Matters
If you are hoping to buy LED signs for your business, you may be a bit confused about the technical specifications of an LED sign. Many of our customers report they aren't exactly sure how these signs work. One of the most confusing technical aspects of a sign may be the pixel pitch.
Resolution and Colors
The pixel pitch is the distance between each individual pixel on an LED sign. A pixel is a cluster of three LEDs - blue, green, and red. The closer the pixels are to one another the higher resolution of the LED display. A higher resolution increases clarity, makes your image appear more life like, and improves up close viewing. The highest resolution sign we sell, and the sign with the closest pixel pitch, is a 12mm sign. This measurement indicates that the pixels are just 12 mm from one another.
Signdealz can help when you are ready to buy LED signs for your business.Contact us today to learn more about the variety of signs we offer and what may be best to meet your specific needs.