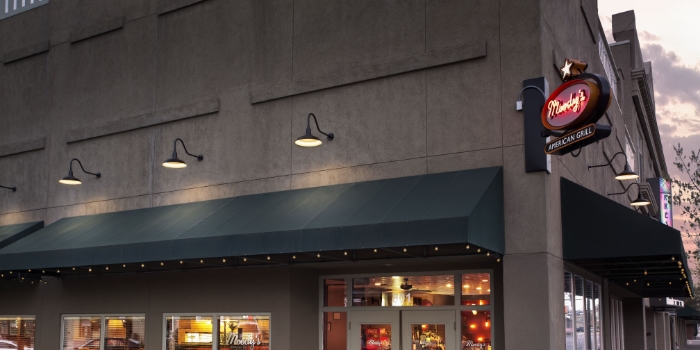 Moody's American Grill is located in the heart of Greeley, Colorado, and is the perfect place to enjoy a delicious meal with family and friends. Executive Chef David Malthaner has created a one of a kind menu that features flavors from across America. Some of the most popular dishes at Moody's American Grill include the Oaxacan street tacos, the tomato soup encroute, chicken prosciutto sandwich, and the slow roasted prime rib. Moody's is located at 801 9th Street in Greeley.

Great Restaurant Signs from Signdealz
A projecting blade sign is an ideal sign choice for businesses who are located in areas with high foot traffic and a nearby sidewalk. A blade sign hangs perpendicular from the building by a custom designed and mounted metal bracket. The sign attaches to this bracket to catch the eye of pedestrians. A projecting blade sign uses LED or neon lights, and is ideal for a business that isn't in direct view from the street. These blade signs set businesses apart from the competition.
Call Signdealz if you are in need of new business signs in Greeley, Colorado today. Our team of experienced professionals is ready to design, build, and install the perfect signs to meet all of your needs.