One of the things that really moves us at Signdealz is being apart of a customers journey. Messiah Lutheran Church of Longmont saved donations for months in order to get their new Signdealz Outdoor LED Sign. Messiah Lutheran Church is located at 1335 Francis Street in Longmont. Signdealz worked directly with Kathy Regal, of Regal Associates to coordinate the sign project.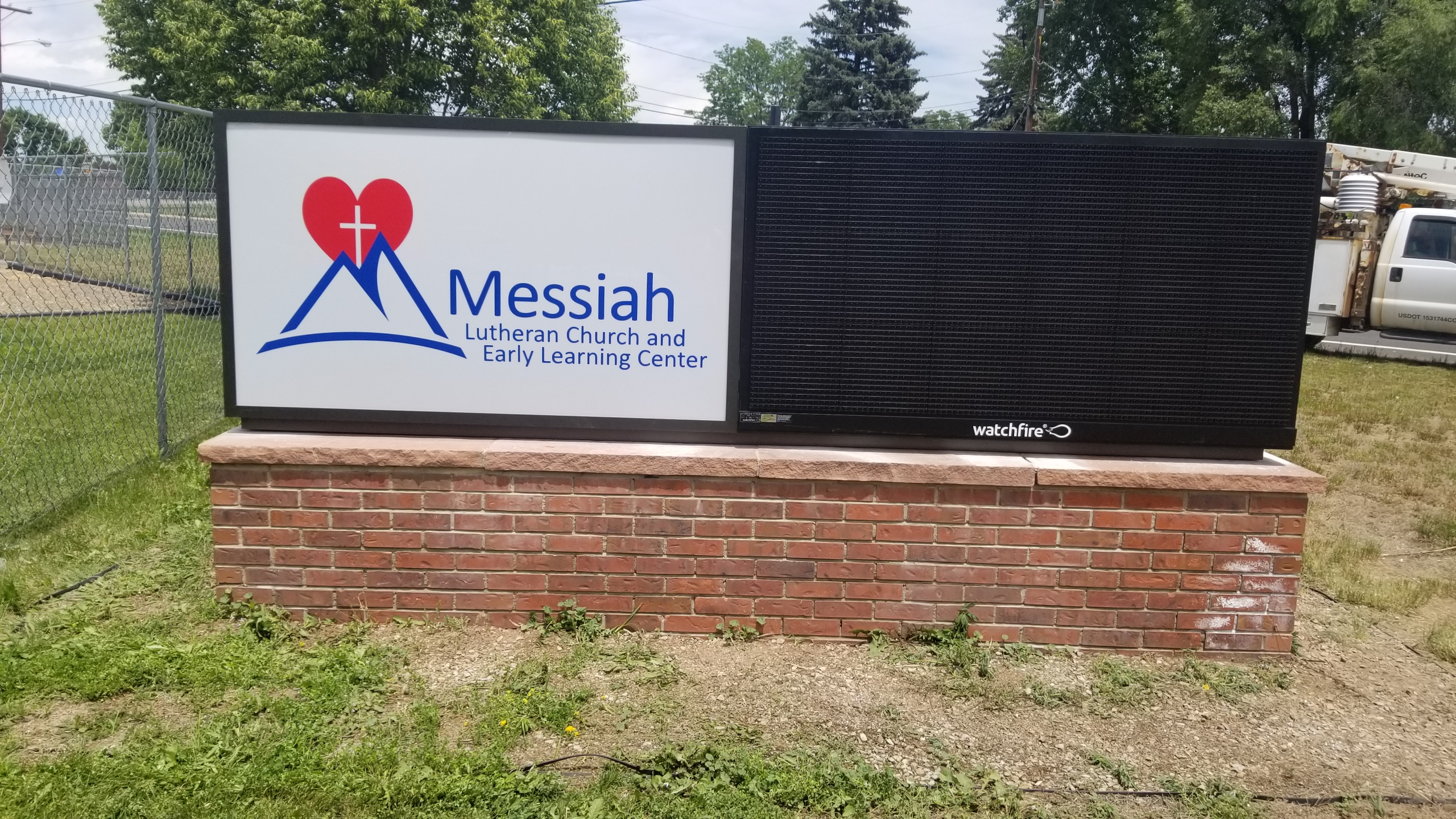 The new sign has a 19MM Monochrome Watchfire LED Message Center with a lifetime 4G Cellular antenna capable of doing 6 lines of text high and 23 characters long. This give the church the ability to access the sign from anywhere they have an internet connection. No more changing long messages and having to prop up the old door in a snow storm. We also added a LED illuminated sign cabinet and got rid of the existing bulb and ballast set up. No more bulb changes!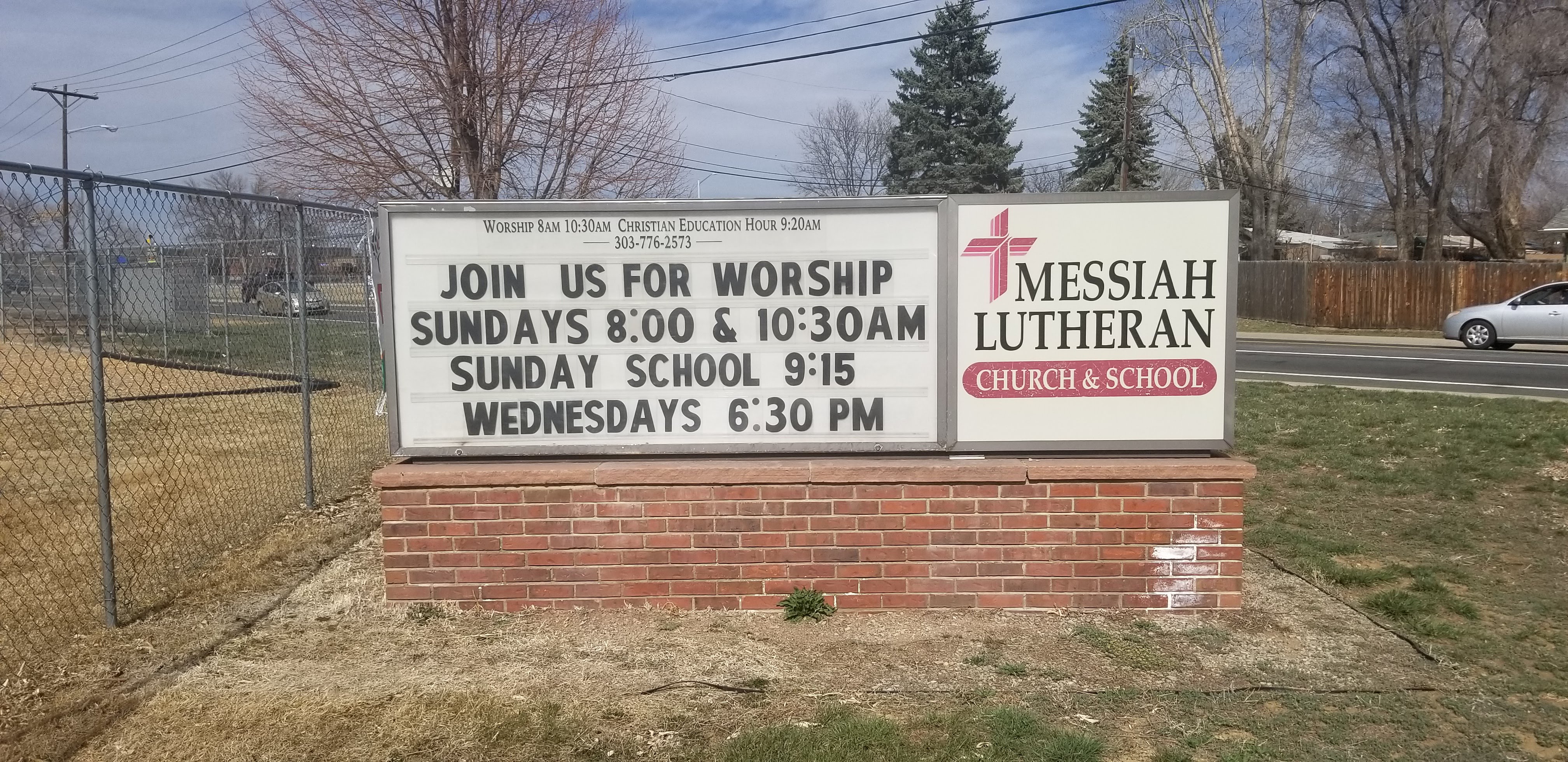 Signdealz Warranty
Signdealz also gave the church our standard 3 year labor warranty followed up with the Watchfire 5 year parts warranty. That mean absolutely no maintenance issues for 3 years, and they don't have to purchase any parts if anything goes wrong for 5 years. Our labor warranty is generally 2 years over most of our local competition.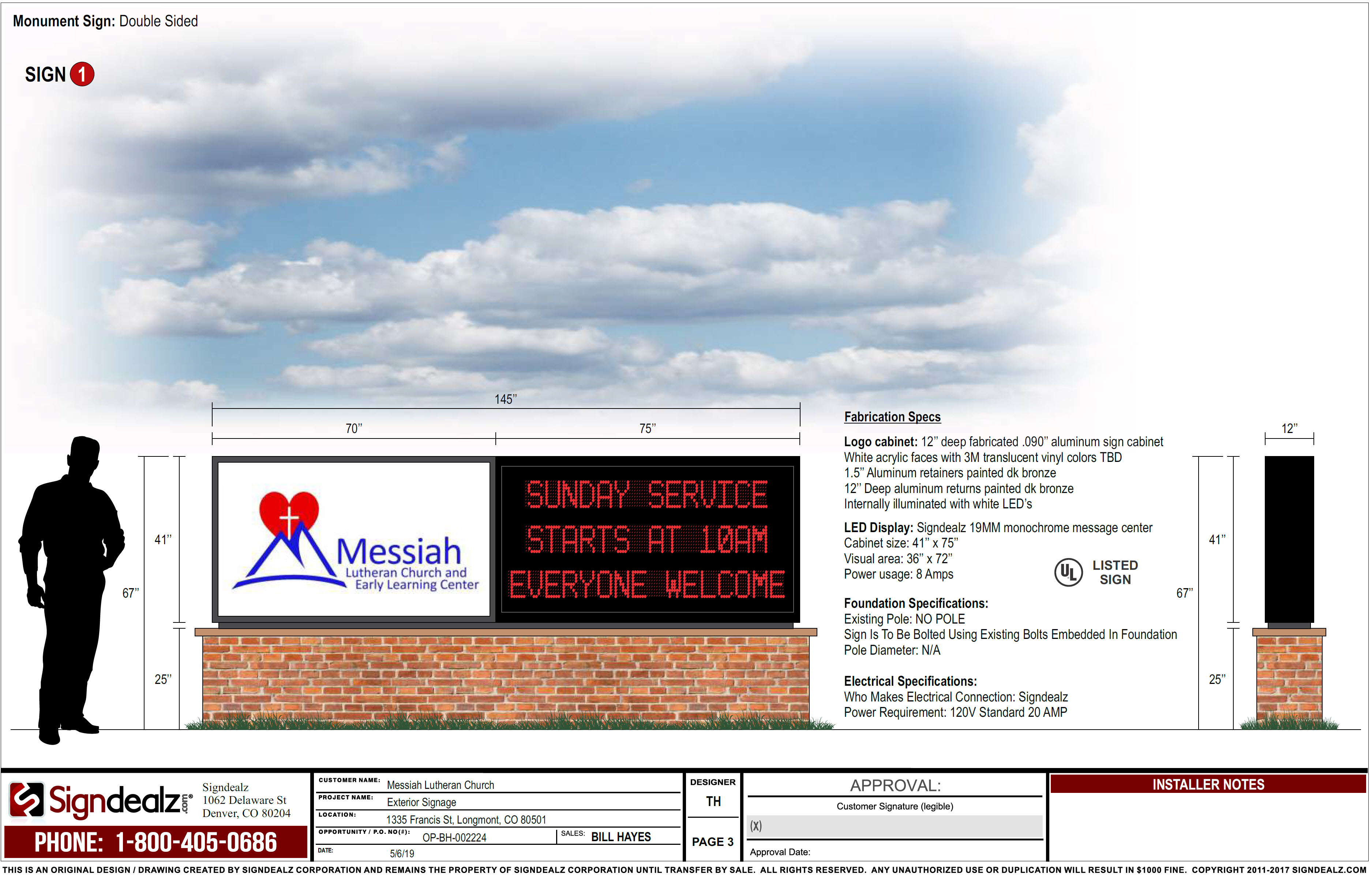 Signdealz would like to thank Kathy and the congregation over at Messiah Lutheran Church for trusting us with their business! We hope the sign helps you bring in new members over the years to come!