Is your business having trouble attracting new customers? Are you considering new ways to engage repeat customers? Are your advertising efforts reaching the audience you're trying to sell your products/services to? It may be time for you to consider alternative forms of advertising. Some traditional forms of advertising such as print have become more expensive and less effective over recent years. The online digital revolution has changed how people engage with advertising making some traditional efforts less effective. However, you may have noticed there is also an outdoor digital revolution...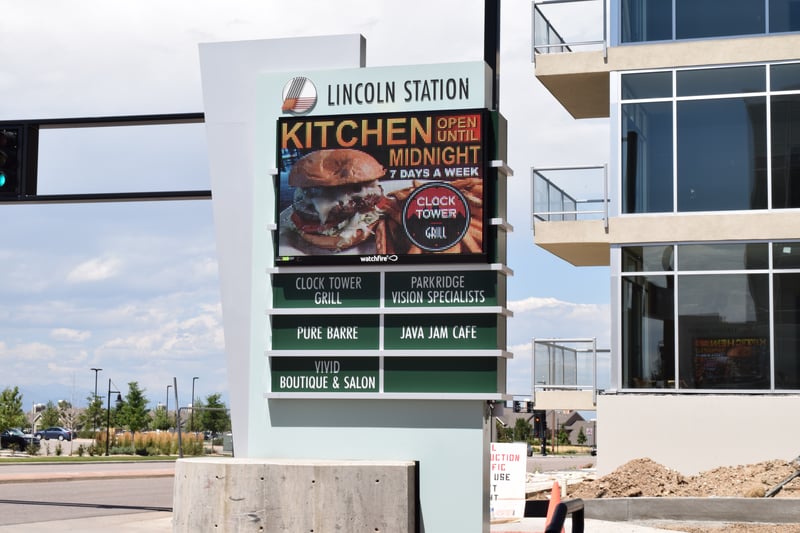 More business owners are choosing to invest in outdoor digital displays
Digital Displays/ Electronic Message Centers are appearing everywhere. In this new economy of online consumerism, retail locations that rely on real-world customer interaction are investing in physical advertising and with good reason. For companies that have spent money on traditional advertising such as TV, print, radio and billboards to attract customers into their location, there are many reasons to consider reallocating some of that marketing budget towards leasing a digital display with Signdealz. Outdoor digital advertising is becoming an increasingly cost-effective technique to reach your local audiences.
Advertising space online can be overcrowded and online competitors can undercut your prices
Traditional Billboards are static and limit your ability to dynamically advertise
Digital Billboards can be extremely expensive and you may have to share the advertising space with other businesses or pay for multiple messages of your own
Radio advertising again becomes static, to advertise multiple offerings or new products it can become costly, especially if you are going for times of the day that are in high demand
TV advertising has a shrinking audience as viewers turn to online sources and streaming devices to watch the shows they love
The decreasing costs of the technologies used in outdoor digital displays is increasing their Return On Investment. The ability to access the passing traffic through dynamic advertising is becoming more powerful. With an outdoor digital display, you're in control of your advertising, engaging with potential customers in different ways and learning how to optimize your display will determine the results. Start taking control of your physical world advertising investments.


If your business location has access to high traffic levels in terms of visibility from your store front, then a Signdealz digital advertising solution may be the perfect way for you to start leveraging your location.