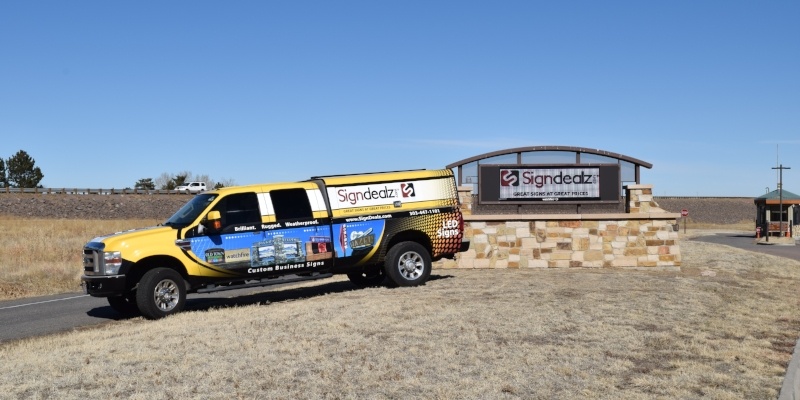 Signdealz worked with the management team at Cherry Creek State Park, to develop a cost effective and reliable messaging solution. This sign can be used to inform the park visitors on the fire status, events, and on weather conditions. Cherry Creek state park includes numerous activities to include a shooting range, RC Plane and Drone Flying Area, and a large reservoir used by thousands of visitors a year.
Signdealz installs new 19MM Full Color Watchfire LED display for Cherry Creek State Park
This digital sign is a Watchfire Sign 19mm 2'H X 8'L with broadband communication technology. The broadand communication technology allows the remote control of displays too far for a regular wireless 802.1 network. This is a very cost effective sign, but it can hold its own even compared to the biggest signs. Though the 19mm is now at the lower end of outdoor sign resolution, it was perfect for this application. It is still able to give the park the information the parks visitors need and put it at a pricepoint that worked for the park.