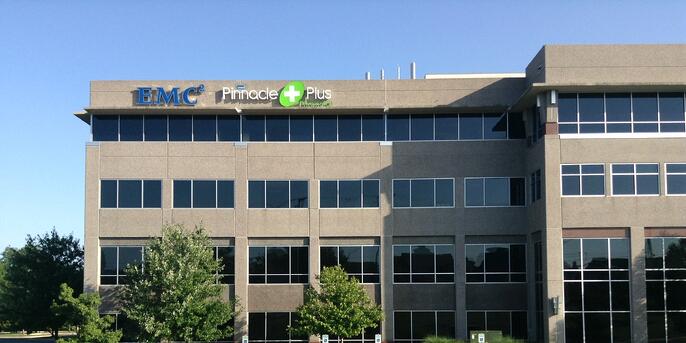 Finally a project I am eager to discuss with you. This is where I excel is in the custom creative signs. Pinnacle Plus Financial required both interior and exterior channel letter signs. Signdealz is known for their experience in channel letters so the building mounted channel letters were an easy choice for Pinnacle Plus Financial. Interesting fact about their exterior sign is that it does not illuminate.
A Great Sign is the Most Effective Form of Advertising
They were just starting out and wanted a set of exterior channel letters as large as possible and it was not necessary that it illuminated at night. Another interesting fact is that their offices are actually on the opposite side of the building from where their exterior sign is located. This is due by the requirements of the city of Overland Park, KS which only allows up to 5% of the entire elevation that the sign is installed onto for this business zoned area. In addition we had to include the EMC2 sign into the calculation of square footage and we could not be more than 5 feet from the existing EMC2 sign.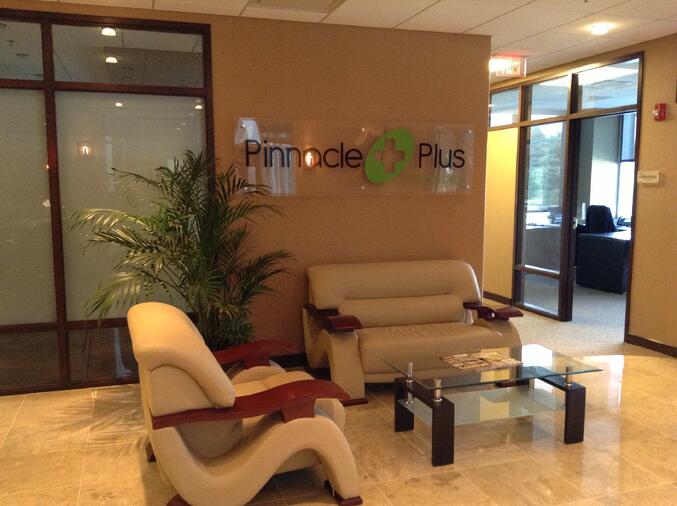 Now for my favorite part of this project the custom interior Room IDs and wall plaques! Pinnacle Plus originally wanted to make these out of glass, however I quickly learned that can be very costly. So I had to go back to the drawing board and came across acrylic substiutes thats gave that "glass look" but cost significanly less not to mention also were much lighter and easier to install.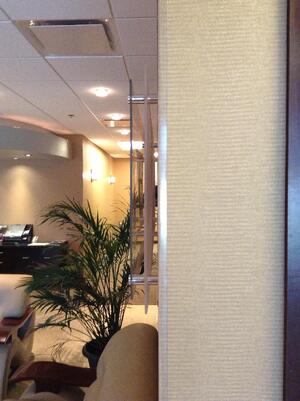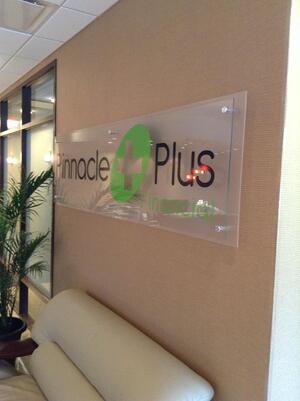 This depth concept continued to the Room ID design as well. Due to the size it was not necessary to have two layers of acrylic as the larger wall plaques. So I decided to use one layer of frosted acrylic, black vinyl copy, and four aluminum multi-mounts for the Room IDs. This still allowed for that depth effect I was going for as well as their frosted glass theme.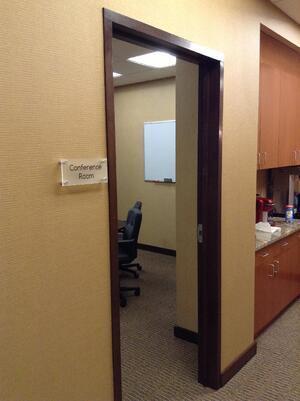 Have you considered looking into custom signage? Remember signage is everywhere not only on the exterior of your storefront. I personally enjoy working on these interior and exterior signage packages and especially with the freedom of creativity. If you want to check out some of my other interior and exterior sign packages I have managed you should take a look at the Shear Madness Haircuts for Kids Franchise. Shear Madness has chose to work solely with Signdealz to manage each of their new stores. A few we have completed within the past year include:
Missouri
Iowa
Texas
New Mexico
..............................
Contact me to brainstorm what we can do to tie your exterior signage with your interior signage.