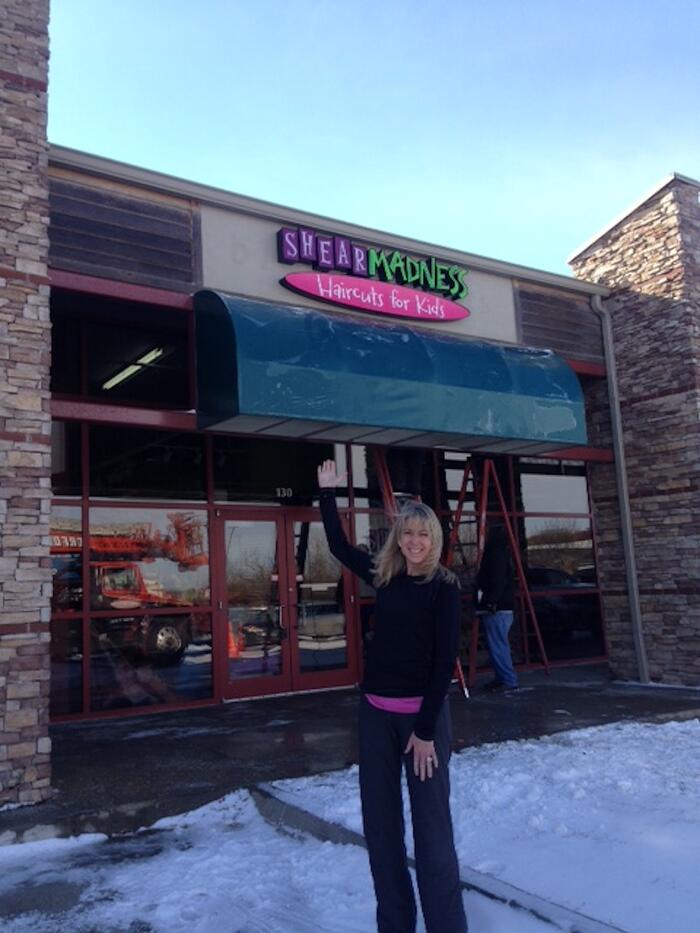 This Franchisee reminded me so much of myself because of her drive. Erin Nanke is the owner of Shear Madness Haircuts For Kids - West Des Moines, IA (just across from Jordan Creek mall). She is one of the fastest moving owners I have ever worked with. At the time this opportunity came my way I had already worked with two to three other Shear Madness new locations in multiple states. Typically a Shear Madness Franchise takes about 12 weeks to turn around once the owner signs a lease with a landlord. However, Erin had her own schedule in mind, and waiting was not an option.
Now I work hand in hand with the Franchise CEO and Director of Franchise Development, a husband and wife duo (which are quite awesome to work with by the way) Jim and Janon Otto. So prior to being introduced to Erin Nanke, both Jim and Janon had informed me that this Des Moines Franchisee was very head strong and she moves fast, she is ready to go, go, go. Oh was she ever! So much so that Erin and Jim both contacted the city so many times to follow up on the building permit review that the city had to inform them that if they did not slow down on the follow ups, the city would put their file to the bottom of the pile for further review.
Luckily, Erin still managed to get her West Des Moines location gutted, and transformed into a Shear Madness Haircuts For Kids Franchise within a 4-5 wk time period! A little side note was that one of those weeks was Thanksgiving week which makes it that much more amazing for her. If you have ever tried to open a new location Franchise or other, I'm sure you will understand how fast of a turn around this was.

Interior Sigage
Not only did Erin receive an exterior illuminated set of channel letters, she received a full sign package along with many interior signs. The Shear Madness Franchise is one of my best and (in my opinion) more succesful companies I have been privileged to work with because of their emphasis on signage both inside and out. Take a look for yourself. Some of the interior signage items I help fabricate and have even installed myself include:
Suspended ceiling mounted sintra signs
SNIP IT / CLIP IT vinyl wall mural graphics around the top perimeter of 3 out of 4 interior walls
Custom Acrylic light fixtures
Custom Salon station Mirror acrylic hairdo shapes and frosted vinyl facial expressions
Acrylic salon station dividers
Custom party room acrylic crown
Digitally printed cash wrap vinyl and window clings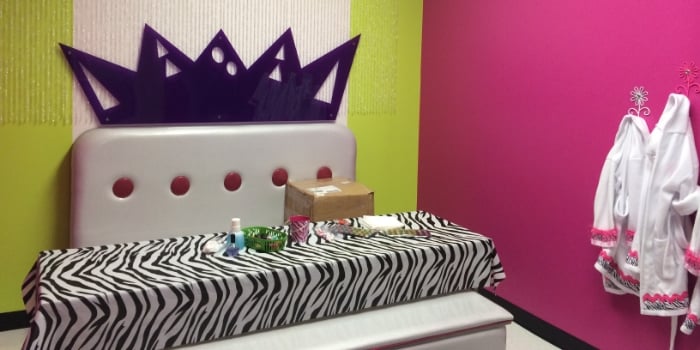 Want more info on Shear Madness projects check out Shear Madness - Missouri
Contact me now!