As a new business owner or someone considering adding signage to your existing business, you're likely grappling with one of the most common questions: How much should you budget for your sign project? On the surface, this question may appear straightforward, but in reality, it's more complex than it seems. Your signage is a critical aspect of your business's identity and visibility, and getting an accurate budget right is crucial. In this blog post, we'll walk you through the various factors and simple budget steps that should influence your next sign project plan, ensuring you're on the path to success.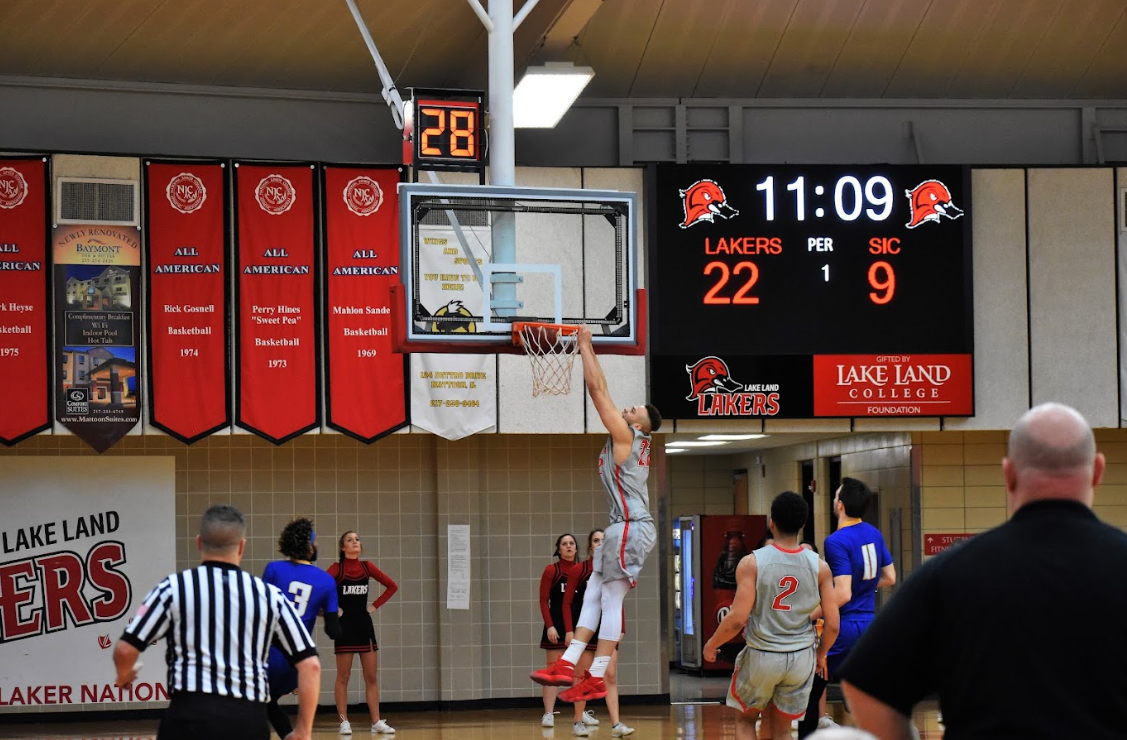 Signdealz: Your Signage Partner
Before we dive into the nitty-gritty of sign project budgeting, let us introduce ourselves. Signdealzhas been providing signage solutions to small and medium-sized businesses for more than ten years, offering affordable and high-quality options. We understand the challenges you face in the competitive world of retail. Our mission is to provide you with the project details and insights you need to make an informed decision before investing your hard-earned money in a sign that will represent your business for years to come. We want you to be absolutely confident that you're making the right choice.
Custom signage is a unique and tailored solution, which means there's a wide range of pricing possibilities based on your specific needs and requirements. As we proceed, we'll break down the costs involved in a sign project to help you better understand the budgeting process.
Project Administration Costs
Project management is a critical step in the successful deployment of any sign project. The scope of your project will dictate the administrative fees, so let's explore some key components:
Project management is typically billed by the hour, depending on the project's scope. For a single sign detailed plan, which involves coordinating with various parties such as landlords, general contractors, electricians, and architects, you should expect to spend approximately $250 to $500. For more complex projects with multiple wall signs and ground-based signs, project management costs can range from $1,000 to $3,000, equivalent to 10 to 30 hours of project management time. It's important to note that many sign companies might include this cost in the overall price, so be sure to ask for clarification.
Permit Procurement Costs
When placing a sign on the exterior of a building, visible from adjacent zones, permits are a requirement. The cost of acquiring permits varies based on your location. Some cities may only require a single permit, while others mandate a sign permit, building permit, and a separate electrical permit for each sign on your project. The average nationwide ballpark estimate for a base permit procurement fee ranges from $200 to $500. Additional administrative hours are typically charged at an hourly rate of $75 to $100.
Permit Fees
Building and planning departments will impose various fees based on your entire project's complexity and the fee structure. Permit fees can vary significantly across different regions, sometimes reaching $1,000 or more.
Zoning Review Costs
Planning departments often charge fees for verifying your project's zoning compliance and conducting a sign code review to ensure your submitted plans align with local regulations. These fees generally range between $100 and $300 or even higher.
Building Code Review Cost
Building inspectors review sign schematics to ensure compliance with building codes. Fees for this service are usually assessed based on the project's valuation, with costs ranging from as low as $50 to as high as $10,000, depending on the project's complexity. On average, you can expect to pay around $500 for a building code review for an average sign project. It's advisable to check with your local building department to obtain a precise cost estimate for your specific project.
Engineering Costs
Engineering is a crucial aspect of sign projects, especially for projecting/blade signs, awnings, and ground signs. Engineering involves calculations for wind load and snow loads to ensure the structural integrity of your signage. The costs for engineering can vary based on the complexity of your project:
Single wall sign: Around $700
Larger and more complex ground signs: Between $1,500 and $2,000
Average price for a set of engineering: $700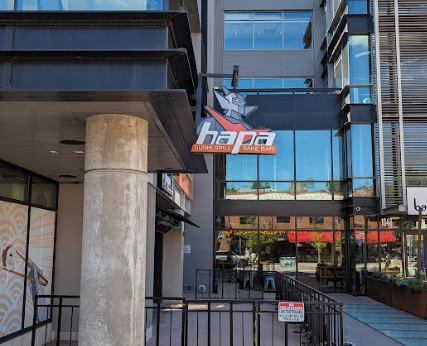 Design Costs
The design of your signage is a fundamental step in the process. A local sign company typically charges between $150 and $300 for sign design. Design times can vary based on the number of signs requiring unique designs, ranging from 1 to 5 hours.
Cost Factors Driven by Location
The location of your business establishment plays a pivotal role in shaping your sign project budget. One of the most significant factors is your local sign code, which dictates the number and size of signs allowed. Here's how different locations can influence your budget:
Stand-Alone Buildings
If you have a stand-alone building with the potential for multiple signs and a ground sign, your budget will need to be substantial. You'll need to collaborate with your sign company to determine the number and location of signs required to maximize your facility's visibility. A rough budget estimate for a stand-alone location with three channel letter signs is typically between $18,000 and $25,000. If you're considering a monument sign, a reasonable starting budget would be around $20,000 to $35,000. Keep in mind that factors like specific design, materials, and local requirements can impact these numbers. It's not uncommon for the total project budget for a stand-alone location with larger signs and a monument or pole sign to reach $65,000 or more.
Shopping Centers
In a typical community-based shopping center, you'll usually be allowed one to three sets of channel letter signs. Most modern shopping centers provide sign criteria in your lease, specifying the number and size of signs permitted. If you're limited to one channel letter sign, a budget of $7,000 to $8,000 is reasonable. This budget should cover sign fabrication, permitting fees, installation, and electrical connection. If you require two channel letter signs, a budget of $13,000 to $15,000 would be appropriate.
Interior Mall Spaces
Leasing space in an interior mall tends to be more budget-friendly compared to exterior installations. While you won't need zoning permits, you may still require an electrical permit. The installation cost is generally lower because the equipment needed for interior installations is less complex and often only requires ladders.
Installation of Signage Costs
Installation costs are a significant part of your sign project budget and can sometimes equal or exceed the cost of the signage itself. The complexity of the installation and the equipment required play a key role in determining the final cost. Here's a breakdown of typical installation prices:
Average mobilization cost for a single trip: $200 to $500 (varies depending on the number of vehicles and equipment type)
One technician in a service ladder truck: $125 per hour
One technician in a bucket truck: $120 to $165 per hour
Two technicians in a bucket truck: $195 to $200 per hour
Two technicians in a crane truck: $195 to $250 per hour
For example, the average cost for installing a raceway-mounted channel letter sign on the first or second story of a building falls in the range of $1,000 to $1,200. On the other hand, the cost for installing a flush-mounted channel letter sign typically ranges from $1,600 to $1,800. Keep in mind that if you have multiple signs or if the installation is at a greater height, your costs will increase accordingly.
Electrical Costs for Signage
Electrical costs are a crucial consideration, especially when dealing with illuminated signs. It's essential to coordinate with a licensed electrician in your state to ensure your sign project meets all electrical requirements. Here are some budgetary numbers for smaller projects:
Average channel letter sign with LED illumination: Draws approximately 2 amps or less at 120 volts.
Cost of running a 20 Amp circuit from a panel in a small shopping center unit: Around $800 to $1,500.
As your project size and power requirements increase, electrical costs will vary significantly. For ground signage, you may need to factor in trenching or directional boring costs, which can range from $2,000 to $5,000.
Pricing Summary
Pricing for your sign project ultimately depends on your specific requirements. It's crucial to approach sign project pricing from a return on investment (ROI) perspective. Remember that you're not just buying a sign; you're investing in advertising that works 24 hours a day, seven days a week. Your goal as a new business should be to spend the right amount on signage that will have the most significant impact on your future sales. The best way to achieve that result is to hire a qualified sign company with expertise in optimizing your signage based on your budget.
Signdealz: Your One-Stop Signage Resource
At Signdealz, we're your trusted partner for all your future projects. With decades of experience, our teams are dedicated to helping you succeed. We understand the complexities of project planning and budgeting and can guide you every step of the way. Don't hesitate to reach out to us for expert advice and assistance. Your signage journey begins here, and we're here to make it a success.