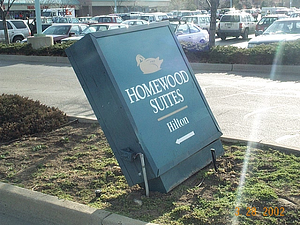 A professionally made sign can make a powerful impression on potential customers, but if the sign is in poor repair, the impression can be more off-putting than attractive. Professional sign repair can improve the appearance of your sign so that it projects an image of your business as smart, up-to-date, and highly professional.
According to the U.S. Small Business Administration, people often judge a business by the appearance of its sign. Remember that your sign does the job of advertising your business 24 hours a day, even during the hours that you are closed. A sign that is in poor repair could imply that your business has closed down. You don't want to miss out on potential customers by failing to create a good impression on them when they pass by your premises, so make sure your sign is well-maintained and clearly displays key information, such as your business's name and contact details.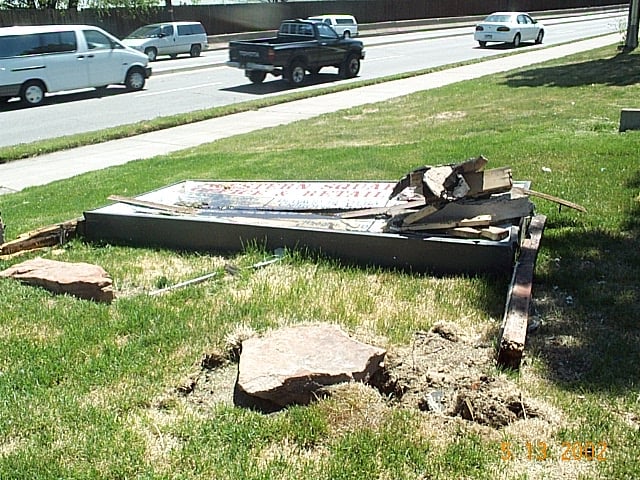 When Do Signs Need Repair?
You need to repair your sign as soon as the illumination fails or a part of the sign breaks off. Leaving your sign in need of repair for months gives the impression that your business is poorly managed, disorganized, and not attentive to detail. Most importantly, don't just take your sign down and leave it sitting in the back room while you get around to fixing it. As the U.S. Small Business Administration says, "a business with no sign is a sign of no business."

Signs can break due to accidents that happen when you move them, as a result of extreme weather, or sometimes a faulty electrical connection can turn the lights out on your sign. Even if you are very careful with your sign, accidents can always happen. For this reason, you should keep the contact details of a reliable sign repair company in your phone book so that you can quickly call for help when you need it.

You should also consider paying some attention to your sign if it is showing signs of everyday wear and tear, such as peeling paint or stains. Your sign can be quickly and easily given a new lease of life, which could deliver a much-needed boost to your business.

Who Can Repair Your Sign?
While simple repairs, such as reattaching missing letters or cleaning away stains, could be carried out by a member of staff, you might find it more cost-effective to hire a professional sign company to service your sign, rather than having your salaried employees take time out of their day to deal with the problem. More complex sign problems, such as neon signs that have stopped working, should always be dealt with by a professional. If your business is located in the Denver area, Signdealz.com can help repair your business sign by providing the following services.
Neon sign repair - Engineers can replace pieces of neon tube or investigate why your neon sign has suddenly stopped shining.
Restoration of historic signs - Does your sign have a long history? Restoration experts can restore it to its former glory by repairing any damage and carefully selecting new paint to match the original colors.
Illuminated sign servicing and repair - If your LED or other illuminated sign has broken down, SignDealz certified engineers can diagnose and fix your problem quickly.
Don't let your business suffer because of a broken-down or shabby sign. Contact SignDealz.com for a sign repair quote today.
Source Link:
http://www.sba.gov/content/why-do-i-need-sign-my-business