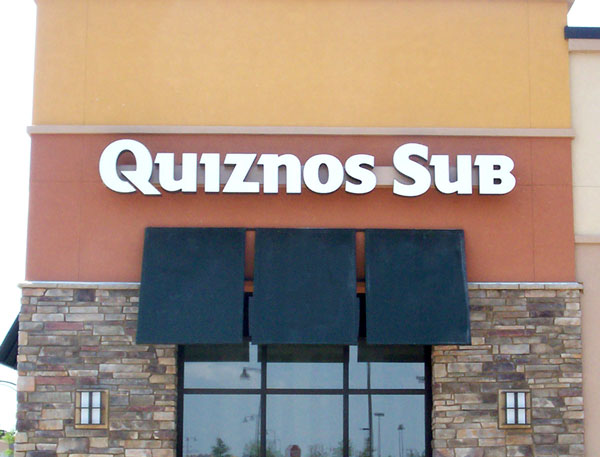 A good outdoor signage has at least three functions: display information, attract customers, and enhance brand image. Channel letter signs achieves all these and more. It's a superior signage choice for both business owners and sign makers.
If you're considering to use one, you're on the right track. Below are just some of the benefits you'll get from this unique and effective piece of signage.
Cost-effective and Cheapest Way to Advertise Your Company
Channel letter signs, from simple to custom LED-illuminated designs, can attract thousands of regular and potential customers. These on-site signs can effectively motivate consumers to come inside your store when placed at a reasonable distance. Unlike television and radio, on-premise signs can advertise your brand through repeat impressions. And all at a fraction of the cost of traditional media!
It's no wonder shopping malls, big brands, and even churches all use this type of exterior signage. You don't have to replace or maintain it regularly.
Prices will vary depending on the material used but these are generally kept affordable due to competition among sign makers. If you don't know anyone in the business, work only with reliable companies that can guarantee topnotch results.
Using LED instead of neon for illumination can cost you a few more dollars. LED, however, more cost-effective and environment-friendly. The same is true for using aluminum instead of steel. Aluminum never rusts and will last a long time.
Aesthetically Appealing Design to Boost Brand Image
Exterior signs and logos do more than communicating a message. They also carry intangible elements that make up a brand. Is your sign friendly and inviting? Does it seem too serious that it's attracting the wrong crowd?
The good news is, you can match your channel letters to your brand. Depending on your business needs, here's an array of options to modify from when customizing your own signage:
* logo * color * size * font * mount (building or raceway) * fabrication (aluminum, steel or plastic) * illumination (neon or LED) * lighting direction (face lit, open face, reverse lit, front/back lit)
Environmentally Friendly and Efficient Energy Use
Using channel letters as your exterior sign is one of the best ways to green your business. It's fast, easy and affordable. Sign makers especially promote the use of LED lighting over traditional ones such as neon and fluorescent. It consumes less power and is more eco-friendly due to its lack of mercury and lead. What's more, LED-illuminated signs also use lower voltage transformer and has a lifespan of at least 100,000 hours.
The eco-friendliness of using LED as your main source of illumination can help when applying for a business permit.
Ready to enhance your storefront and boost your business with channel letters? Working with a qualified sign maker is a good start. Do your own research so that you'll know what to look for in a sign company.