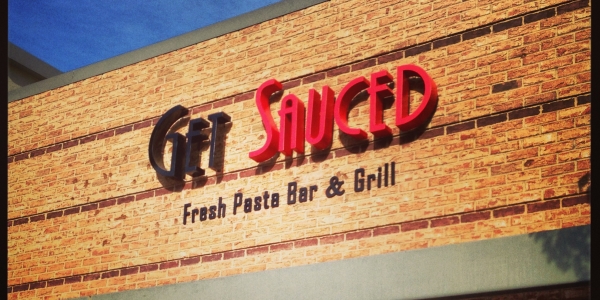 Developing a winning strategy for a profitable restaurant always begins with great food, but close behind is an effective sign. You have to get those customers in the door and thats were your lighted sign comes in. We compiled in what our opinion are the 5 top sign types for Restaurants.
What Makes a Great Restaurant Sign?
Channel Letters: Nothing beats a good set of channel letters. Making up the largest category of business signage Signdealz sells, channel letters are an easy and cost effective way to get your name on the street. There are numerous types of channel letters (Front Lit, Reverse Lit, Open Faced Neon).
Blade Signs: When you need to attract pedestrian traffic off the street then a lighted blade sign is the most effective sign out there. With the right size, it can be an effective advertising sign. If you really want an impact use a 3 Dimensional blade sign, using an object or logo that looks real mounted to the main structure.
Monument Signs: Often the most expensive sign type listed, these signs can be the most effective for restaurants. Used in combination with an LED Message Center, monument signs can grab your customers attention from the road and even list seasonal specials, menu items, .
Marquee Signs: This sign type is big and bold. With big and bold comes big $$$, so not too many restuarants have the budget for this sign type, but it's advertising impact cannot be matched. Marquee signs give you the ability to communicate with your customer base through the use of a reader board element or LED Message Center. Costs can range for this type of sign from $20,000 to over $1,000,000.
Lighted Interior Signs: These signs are usually recommended not by sign companies but design firms. The reason why is they can be pretty expensive for their relatively small size. However, in the right application they can turn a simple space into a more elegant or impact full experience on the customer. You can have an interior sign lighted or not lit, and there of thousands of material types and configurations to use for interior signs.
Signdealz
sales people are the most experienced in the industry and help you create a great electric sign that will drive customers to your door.