The outdoor signage for your business serves as the initial point of contact for potential customers to engage with your brand. It's a powerful tool for attracting attention, conveying your message, and creating a positive image. But with a wide variety of options available, choosing the right outdoor business sign can be a daunting task. In this blog, we'll explore the different types of signs out there to help you make an informed decision that suits your brand and goals.
1. Channel Letter Signs
Channel letter signs are one of the most popular choices for businesses seeking a bold and professional appearance. These signs consist of individual three-dimensional letters or shapes, often illuminated from the inside. They can be customized in various fonts, colors, and sizes, making it easy to match your brand's identity.
Benefits:
Highly visible, even at night

Customizable for brand consistency

Durable and long-lasting

Professional and modern look
Ideal for: Retail stores, restaurants, professional offices, and corporate businesses.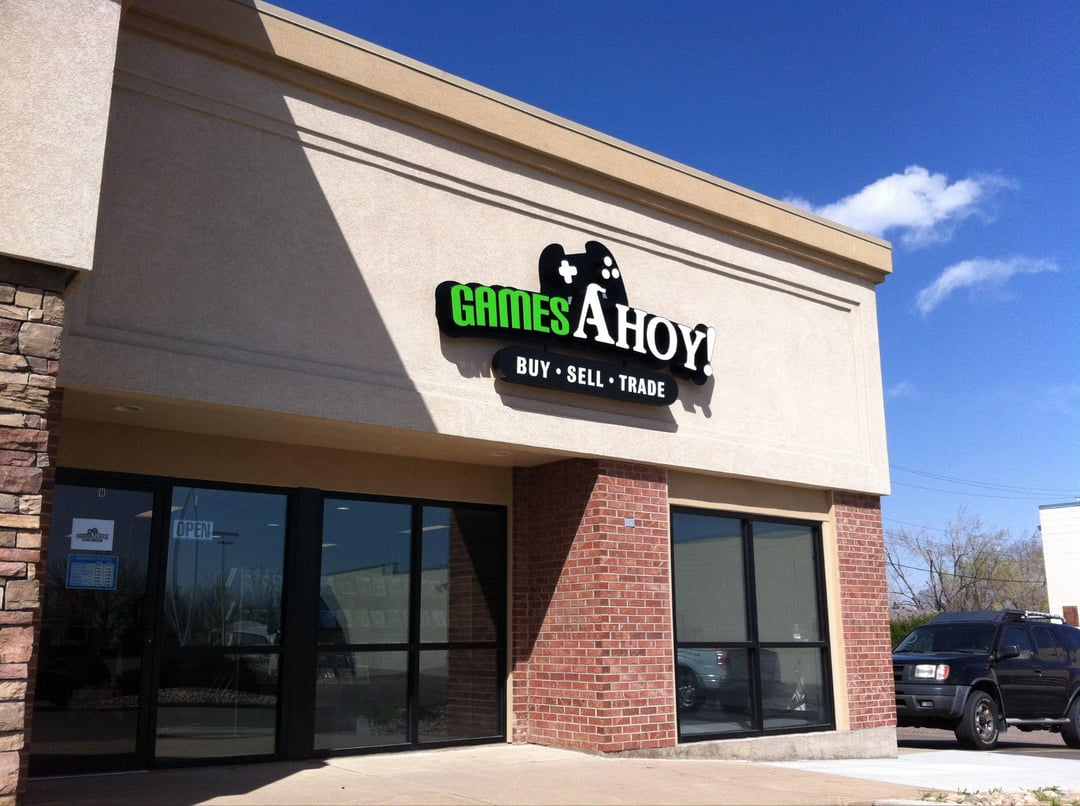 2. Monument Signs
Monument signs are ground-level signs typically placed at the entrance of a business. They are usually made of durable materials like stone, brick, or concrete, providing a substantial and timeless appearance. Monument signs are ideal for making a strong statement about your brand's presence in the community.
Benefits:
Sturdy and long-lasting

Customizable with various materials

Offers a sense of permanence

Visibility from the road
Ideal for: Office complexes, educational institutions, medical facilities, and upscale retail establishments.
3. Pylon and Pole Signs
Pole and pylon signs are tall, freestanding structures that display your business's name and logo. They are often used to attract attention from a distance and are commonly seen near highways and commercial areas. Pylon signs can be single-sided or double-sided, offering high visibility in busy public spaces.
Benefits:
Attracts attention to business locations from a distance

Ideal for businesses in high-traffic areas

Versatile in design and size

Multiple businesses can be featured on a single sign
Ideal for: Shopping malls, gas stations, hotels, and fast-food restaurants.
4. Digital LED Signs
Digital signs are a modern solution that allows you to display dynamic, eye-catching messages or upcoming events. These signs use LED technology to create vivid and animated content, making them an excellent choice for businesses looking to regularly update their messaging.
Benefits:
Dynamic content and animations

Easily changeable messages

High visibility, even in direct sunlight

Ideal for promoting time-sensitive information
Ideal for: Movie theaters, gas stations, retail stores, and businesses with frequently changing messages.
5. Blade Signs
Blade signs are mounted perpendicular to the building, often extending out over the sidewalk. These signs are designed to catch the attention of foot traffic and can be single-sided or double-sided. Blade signs are a classic and charming signage option for business owners.
Benefits:
Excellent for pedestrian visibility

Space-saving for businesses with limited frontage

Attractive and distinctive appearance

Customizable design
Ideal for: Boutique shops, restaurants, and businesses in historic districts.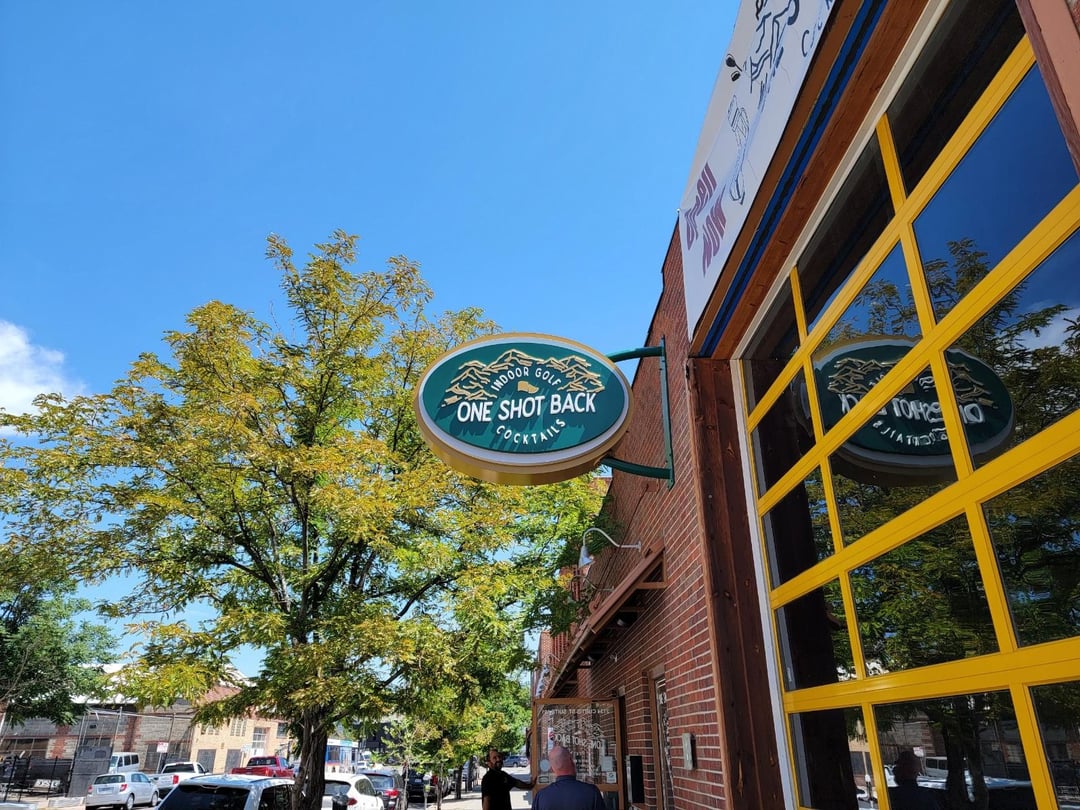 6. Hanging Signs
Hanging signs, as the name suggests, are suspended from a bracket or a post. These signs are versatile and provide a classic look. They can be customized with various shapes and materials to match your brand's style.
Benefits:
Versatile in design and material options

Attractive and attention-grabbing

Ideal for businesses with limited wall space

Can be seen from a distance
Ideal for: Cafes, pubs, art galleries, and businesses in walkable downtown areas.
7. Window Graphics and Decals
Window graphics and decals are an excellent option for maximizing your storefront's visibility without taking up extra space. These can include vinyl lettering, perforated window graphics, or full window wraps. They offer privacy while promoting your brand.
Benefits:
Cost-effective and easy to install

Customizable with various designs

Enhance your storefront's appearance

Ideal for temporary solutions or seasonal promotions
Ideal for: Retail stores, coffee shops, and businesses with large storefront windows.
8. Interior Signs
Interior signs play a vital role in guiding customers within your business premises. They can be informational, promotional, or directional. Interior signs help create a seamless and positive customer experience within your establishment.
Benefits:
Enhance the customer journey

Acts as an interior directional sign, communicating important information

Promote products or services

Reinforce your brand identity
Ideal for: Retail stores, hotels, healthcare facilities, and offices.
Choosing the Right Outdoor Business Sign
Selecting the right outdoor business sign is a critical decision that can impact your brand's image and visibility. Consider the following factors when making your choice:
Location: Think about where your sign will be placed. Does it need to be visible from the road, the sidewalk, or both? The location will determine the size, design, and type of sign that suits your needs.

Brand Identity: Your sign should reflect your brand's personality and values. Whether it's modern, classic, retro, or innovative, your sign should align with your brand's image.

Budget: Determine your signage budget and consider both the initial investment and long-term maintenance costs. Some signs may require more frequent maintenance than others.

Local Regulations: Be aware of any local zoning laws and regulations regarding the type, size, and placement of outdoor signs.

Visibility: Consider the distance from which you want your sign to be visible and ensure it can be seen clearly during the day and night.

Durability: Evaluate the expected lifespan of the sign and its resistance to extreme weather. A sign that withstands the elements will save you maintenance costs in the long run.

Messaging: Consider your messaging needs. Do you need a sign that displays a fixed business name, or do you require the flexibility to change your message frequently?

Target Audience: Think about your ideal customers and what type of sign is most likely to attract their attention.



An exterior sign is not just a decorative piece; it's an essential tool for attracting customers, communicating your message, and building your brand's identity. The right type of signage can make a significant difference in your business's success. By considering factors like location, brand identity, budget, local regulations, visibility, durability, messaging, and target audience, you can select the ideal sign for your business.
With years of experience in the signage industry, we understand the importance of making the right choice when it comes to picking signs for businesses. We offer a wide range of options, from channel letter signs to neon signs, and our experts can help you choose the best solution for your business. So, whether you're looking to make a bold statement or create a welcoming atmosphere, we're here to assist you in choosing the perfect sign. Call us today to learn more about our sign design process!