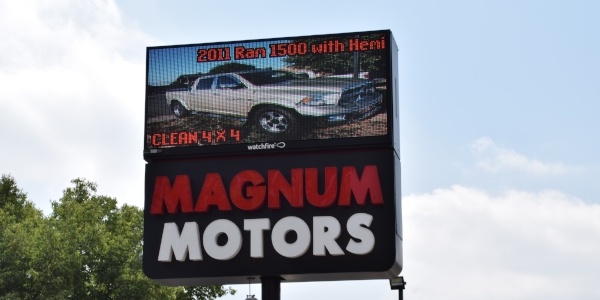 Increase your Sales with Outdoor LED Signs
Maxum Motors formerly, Magnun Motors of Lakewood purchase a 12MM Watchfire LED Display from Signdealz. Maxxum motors specializes in used cars and is located at 3600 S Wadsworth Blvd in Lakewood Colorado. Murry Goldberg, owner of Maxxum motors approached Signdealz to come up with a custom LED Sign that could be easily seen from Wadsworth Blvd. Murry wanted to be able to advertise his vehicles on the sign and control his own ads. Murry wanted a quality sign that would last for 10 to 15 years, and after looking at numerous signs from other manufacturers, he felt the Watchfire 12MM LED display was the best option.
Signdealz uses an ROI (Return On Investment) based advertising analysis to help potential buyers of LED Signs understand how big the sign should be and what resolution will work given various factors like setback and travel speed. Our process starts with a traffic analysis.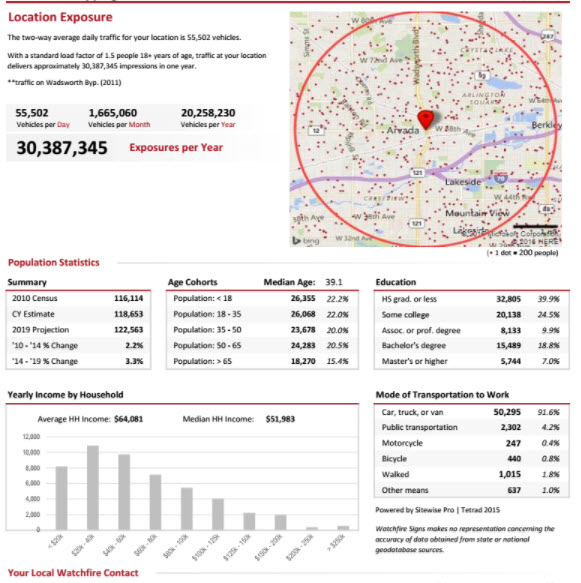 The traffic analysis from Watchfire Signs provides us with how many cars are driving on the road as well as demographics of those drivers. Whats most important is how many impressions the sign will get using ads created by Murry and his marketing team. If you look closely at the traffic analysis, you can see on S Wadsworth, Murry is seeing about 55,000 cars a day, and since each car has about 1.5 drivers in each car, that comes out to a whopping 82,500 impressions per day. If Maxxum Motors had to purchase a billboard to run those ads, he might pay up to $900 dollars per day given the number of impression the sign would get. Now Murry controls his advertising budget and can reach those 55,000 potential customers by advertising on his own sign.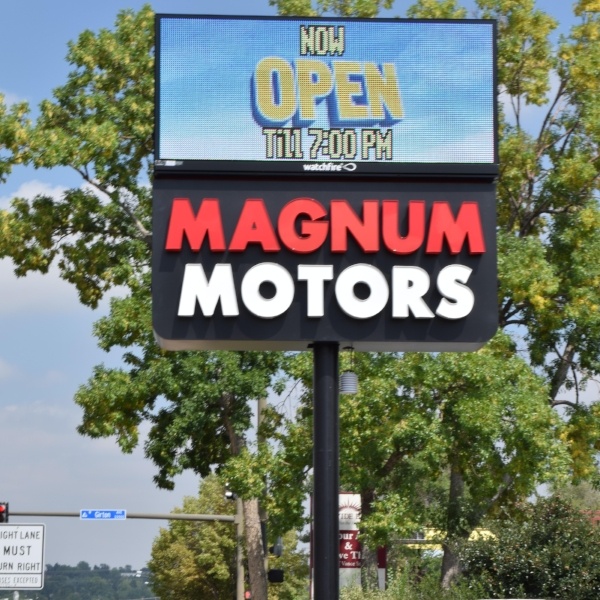 Signdealz manages all aspects of your project, from design all the way through to training you on your new sign. We have the team with the experience that can help create a complete advertising solution using digital or static signs.