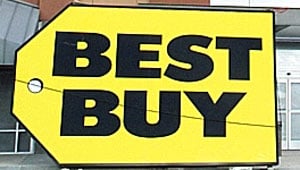 According to the International Sign Association, signage is the most effective and yet least expensive method of advertising for a business. Having a sign for your business is so essential, in fact, that in many places you may not be able to secure funding or a business loan without the right signage. Signs can play an essential role in getting the word out about a variety of organizations, from businesses to restaurants, architects to schools. Both exterior and interior signage is an essential part of creating an identity for your organization.
1. Exterior signage communicates with people who are passing by your location. Whether they are specifically looking for you or not, adequate signs for a business will be essential in steering them in the right direction.
According to the International Sign Association, a sign manufacturing company conducted an in-depth study to determine how customers were finding businesses. It was determined that 50% of customers learned about the companies where they made purchased based on their exterior signage. Exterior signs for a business or organization can play a vital role in making them known.

3. Not only can signs for a business bring new customers in, but they can also help increase profits according to a study conducted by the University of San Diego. Different types of signs including pole signs, monument signs, plaza identity signs and directional signs can contribute to increases in sales of between 7.5% and 15.6%.

4. Installing the right business signs can also improve business by cutting costs. The right signage will allow you to reduce costs in other areas such as marketing and advertising. Because signage is often the least expensive method of marketing a business, this can contribute to a steep improvement in annual business costs. The right business signs are likely to pay for themselves in a matter of months.

5. Choosing the right signs for a business can improve branding. According to the International Sign Association, 85 percent of customers are living or working within a five mile radius of the business location. When signs are designed to command attention of these people driving by on a daily basis, potential customers are more likely to visit. The right branding can go far in attracting new computers and helping to create brand recognition for past, current and future customers as well.

A business or organization needs to have the right signs in order to be effective. Businesses often fail because they lack adequate signage and therefore cannot attract a customer base to their location. Whether your organization is just starting out, going through a renewed branding process or is struggling to find a new means of marketing, adequate signage can make all the difference.
For more information or to request a quote contact Signdealz 800-405-0686.