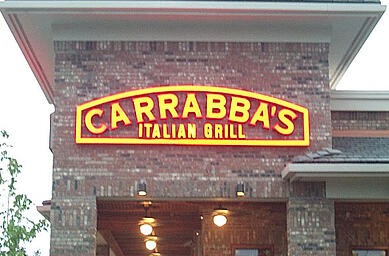 Outdoor advertising is one of your most potent tools to make your business known to potential customers and bond your relationships with existing ones. Even as the options for outdoor signs for business can be overwhelming, you need to choose not just any sign but one that is a good fit for your business and brand. Let's take a look at the more popular choices.
Light emitting diode or LED is not a light bulb but a semiconductor light source that has a potential lifetime of 100,000 hours. As such, LED displays are cost effective business signs that last longer, generate less heat, consume less energy and are far more attractive than traditional signs.
Full color and monochrome LED displays both make for cleaner pictures, be they still images or video animation. Bright and vibrant, they can be used as an edge for displaying marketing messages, day and night. You can customize your messages from a console to create stunning color and motion for your products. Digital LED billboards are ideal for national, regional and local advertising while specialty LED displays and LED accent lighting are great for special effects.
Channel Letter Signs
Channel letter signs are exquisite outdoor signs for business that produce a three-dimensional view of a hotel, restaurant, shopping mall, school, hospital, office or even a church signage. Each individual letter can be illuminated in different attractive ways by neon tubes or LED modules of varying colors to produce a dramatic appearance. Whether they are front lit, reverse-lit, open-face or the specialty type, they all are excellent choices for a uniquely visible night presence.
Electric Sign Cabinets
For an elegant corporate look, electric sign cabinets are perfect for high end brands and enterprises in spacious locations. They can either be illuminated or non-illuminated. To protect them from the elements and extreme weather conditions, they are typically made of extruded aluminum and highly reliable electric components and are finished with quality painting and protective powder coating. You can choose from a variety of designs to include single sided, double sided, hinged-framed, custom shaped and wide fab sign cabinets that can be built to any size, shape or color.
Blade Signs
Ideal for small and mid-sized business establishments, blade signs can be mounted on storefronts or building facades. They can easily be located even from a distance because they protrude from the outside walls or posts where they are installed. They come in thousands of designs, color combinations and lighting options. When mounting a blade sign overlooking a public right of way, make sure to follow the local sign code and see if there are permits to be secured. For added safety, let a structural engineer determine the strength of the wall or post to which the blade sign, especially a large one, will be built.
Neon signs are one of the most popular choices for outdoor signs for business. Neon colors truly stand out at night, making people passing by take a second look. With fancy lighting, they are perfect exterior advertising materials that can immediately grab attention.
Attracting new customers is a daily challenge for every business. Using captivating outdoor signs for business is the best way to create a first impression that lasts, making it easy for potential customers to find you and keep coming back.
For more information or to request a quote contact Signdealz 800-405-0686.