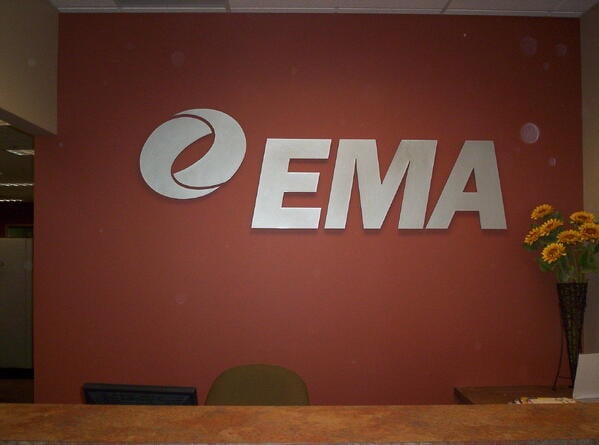 EMA was founded in 1996, Enterprise Management Associates (EMA) is a leading industry analyst and consulting firm that specializes in going "beyond the surface" to provide deep insight across the full spectrum of IT and data management technology. They deliver research, analysis, and consulting services to key client groups: enterprise IT professionals and IT data management vendors.
EMA Company Overview
The Team
At Enterprise Management Associates, the focus of each and every team member is on meeting the needs of clients. They pride theirselves on offering personalized service and convenient access to their experts.
Network Management Research
Modern enterprises rely on a constantly changing and evolving set of applications and services in order to compete in the global marketplace. The network is the common thread that ties together the servers, desktops, handhelds, and data centers required to deliver these business-critical applications and services. Today's IP network is also where all communications technologies – voice, data, and video – come together. This convergence further cements the critical role networking technologies play across all aspects of business process. Finally, the network is an instrumented ocean over which applications of all kinds can be monitored and optimized for effective service quality and service delivery.
It is essential for enterprise IT professionals to understand, embrace, and leverage the latest network management technologies and the trends and techniques for optimizing the network's role in service delivery. EMA puts you in command with research and analysis regarding how the network supports end-users, servers, and applications, and how all of these elements can and must work together gracefully, profitably, and competitively. Specific areas of specialty include network discovery and mapping, network availability monitoring, network performance management, network change & configuration management, network automation, network virtualization, application performance optimization, quality of experience measurement, and network/application lifecycle management.
Branding
With a long history of service in Boulder Colorado, EMA wanted to continue with the brand their clients have come to recognize and trust. EMA contacted signdealz.com to have a custom sign built for their logo. The sign is the most important marketing tool a business has. It is the first thing the customer sees when they enter your business. It is the quickest way to let the customer know who you are and what you do. A brand is a company's face to the world. It is the company's name, how that name is visually expressed through a logo, and how that name and logo are extended throughout an organization's communications. A brand is also how a company is percieved by its customers. With so much importance surronding branding and logo recognition don't make a quick hasty desicion call Signdealz.com and let our design team put a face on your business. Whether you have a logo or need help with an idea signdealz.com has a dedicated design team that can convert your vision into a great sign.
Custom Interior Signs
Interior signs start at $1000 and increase in price depending on size and material. When EMA came to signdealz.com they had two critial items you need for a successful project, a logo and a budget. Starting with their budget, Signdealz worked backwords to find something that would accomidate their needs. EMA wanted a signthat would make a visual impact on customers coming into the building, but not break the bank. Like most customers, EMA wanted the most bang for their buck.
Why EMA Chose Signdealz.com
Signdealz looks at each customer from an advertising perspective, we are not just selling you a sign. Signdealz brokers are experts in advertising and design and will work with you to find the perfect sign for your budget. Signdealz uses our network of designers, fabricators, and installers to get the job done right the first time.
How Long Does This Process Take?
Since you don't need a permit to do an interior sign a project like this can be completed and installed in just two weeks. Once the customer is happy with the design we move forward with fabrication. Generally this takes about 7-10 days (each project can vary depending on complexity, parts and size). After the sign has been made installations scheduled for the next day or so. If you need an interior sign for your business call signdealz.com today and get a quick and easy quote.
800-405-0686