Patriot Pros Heating and Cooling professionals added a new weapon in their marketing arsenal. Their new Signdealz 10MM high resolution sign was designed to be a lead generating machine, allowing Patriot Pros to stand out from their crowded market.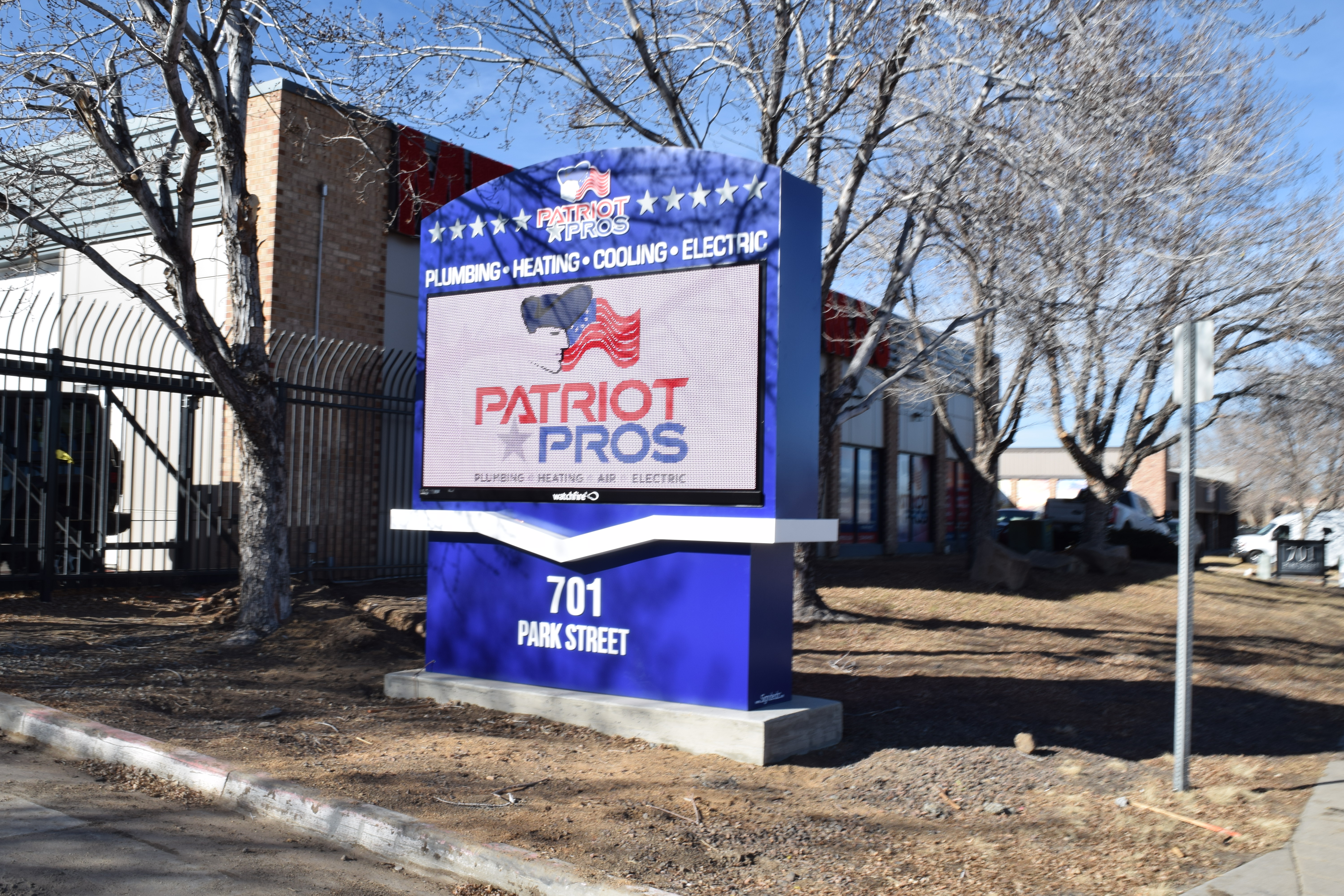 Patriot Pros is located in Castle Rock Colorado and has been servicing the heating and cooling needs in the community for over 20 years. The do both commercial installations and residential service. They are locally owned and operated and have an A+ Rating from the BBB.
Sign Technology
Signdealz designed and integrated a Watchfire 10MM High Resolution LED display into the Patriot Pro Sign. The new display has the capability to be remotely managed using the Ignite OP sign control software. Here are some of the amazing capabilities of this new sign.
Remote Diagnostics - Your sign can send you text messages when there are issues.
Content Management - Manage multiple displays on one instance of OP software
Time and Temperature - The sign comes with remote temperature sensor that will give the user the ability to display the current temperature.
Auto Dimming: The sign will dim using both software management or with the installed photocell.
Free Easyart Software Image and Video Library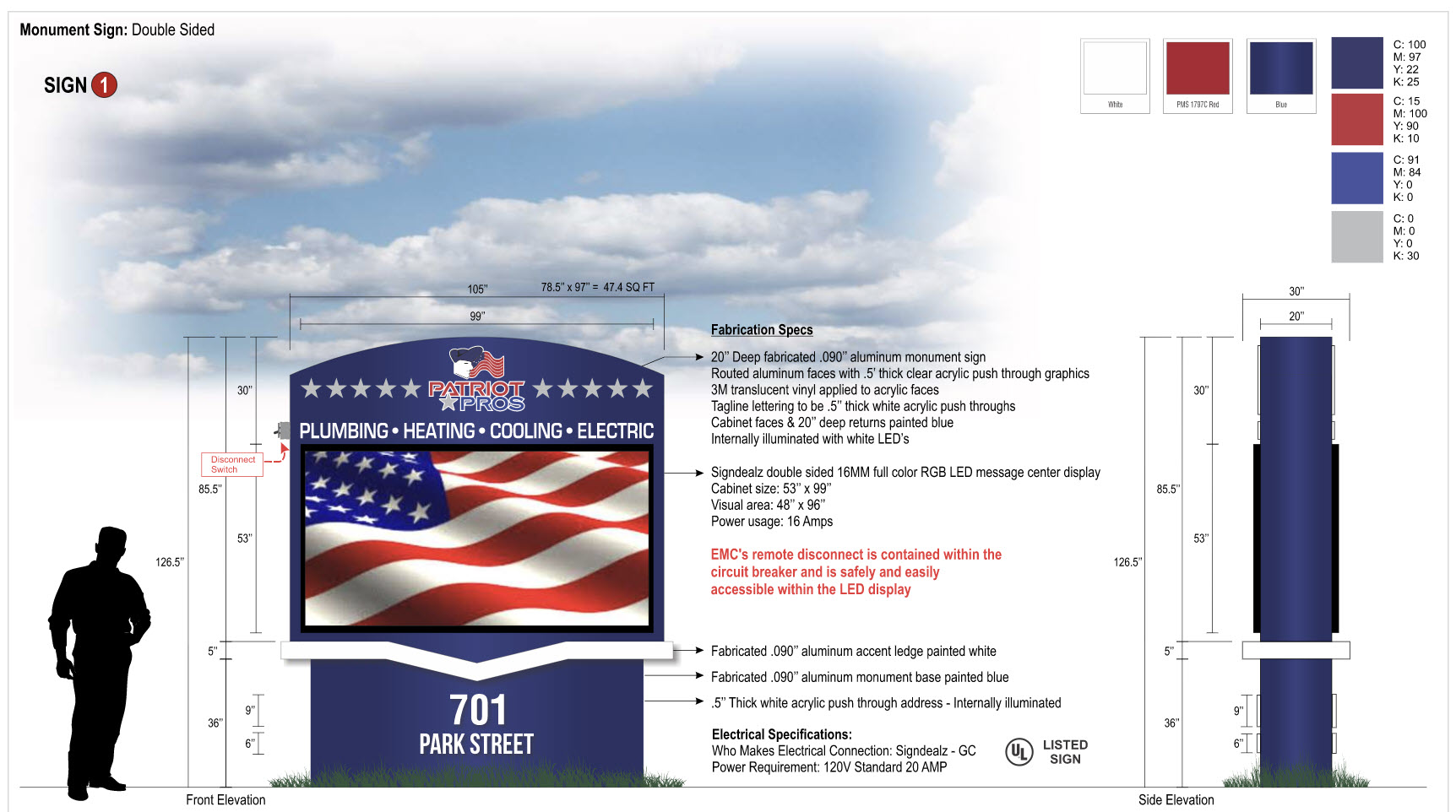 Owning your own advertising machine is easy. Signdealz sales staff are the experts in developing a LED sign that will pull in leads for your business every month.