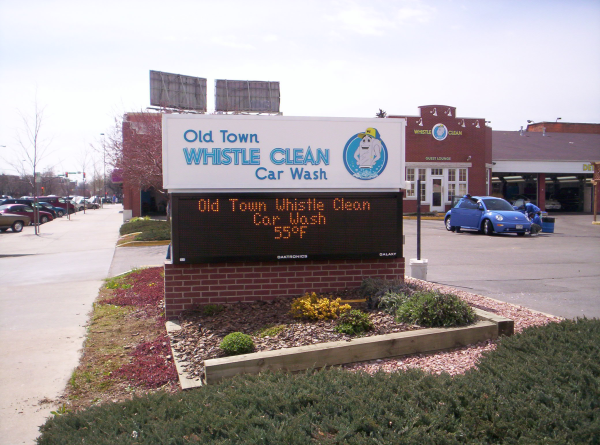 How much should I spend on my electric sign from Signdealz.com
I'm sure there are a lot of you looking to start your own business and wondering what are some of the things I should be considering when buying a sign. Believe me, your sign will be one of the most important purchases you you will ever make for your business. Why?
Brand identity: developing brand identity within your customer base is critical. It sets you apart from the competition and let's customers develop a relationship with your products and their image of you as a business at the same time. Developing a distinct and eye catching signs is very important in supporting your brand.
Brand Equity: Your brand has a value to your business and the products you sell. Protect it by first being original and invest in your brand. Yes, spend some of your hard earned money on a good brand logo. Go to a website like 99designs.com and get a quality design for your logo. Your going to spend $400 to $1000, but its well worth it. I am not telling you to break the bank, but if you dont develop some brand equity, your competition can squeeze you out!
Increase Gross Sales: Did you know the number of signs has a significant impact on your gross sales. The more signs you have, the more visible you are, the more leads come in the door, the more conversions you make, the more product they buy. Sounds simple... well it is. More customers will stop by your store the more signs you have.
Those were some compelling reasons to make an investment using an commercial electric sign, but how do you practically

Restaurant signs are a good example of the variability in costs. Some restaurants spend $30,000 on a sign package and it's appropriate. This might include a large exterior set of channel letters for thier main identification and two or three other secondary signs and a large monument sign, sometimes with a LED Display. If the establishment is a national chain with sufficient cash reserves and has invested 2 to 4 million in the business, then $30,000 is appropriate. Get educated on what an average business should spend. I find that most small businesses that generate between $500,000 to $1,000,000 should spend between $5K to $15K. This depends on location, amount of street frontage, what the landlord or property manager allows. There are a lot of factors, but this is a good general benchmark for electric signage. go about buying an electric business sign? Start by selecting a sign company who is interested in marketing and advertising your business. He or she (the sales person) needs to have a fundamental understanding of your business, what attracts your customers, and how competitive the market your business operates in. Of course, I would recommend Signdealz :-)
Many sign companies know how to sell signs, make signs, and talk signs, but you really need a marketing expert. Look at the salesman first, the business second. Most customers have an idea of what they would like, but often have trouble transferring that knowledge into an effective marketing strategy using signs. Remember, to make a sign w
e need to take customer input, compare that creative to municipal code, committee review, engineering code, and then come up with something that fits in the middle of all that mess. Sometimes its very simple, most of the time it's a very difficult process.
Well, call me with any questions on what to spend. Signdealz and our sales professionals are here to help. We want your business to succeed as bad as we want your business.
Remember- A business with no sign, is a sign of no business!
If your business is in a shopping center where all the existing signs use similar colors, then change it up. Go bigger, go smaller, go brighter, but change the shape or characteristics of the sign. But keep some consistency among all the exterior identification signage.

800-405-0686