In this post we will explore some of the major categories of business signage and help you understand which situations call for which considerations when it comes to choosing effective business signage. Choosing the right type of signage depends on a variety of factors, taking a scientific approach to signage can help you maximize your return on investment.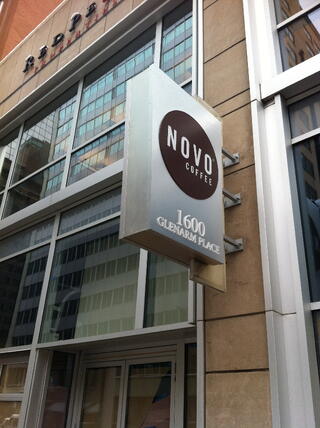 When to go for a blade sign?
A blade sign is a type of projecting sign that is mounted on the side of a building. From a customers perspective blade signs are easily recognized from the sidewalk, being most visible to pedestrian traffic and are most effective in combination with other signage to help establish a business presence in the community. Some areas neccessitate a specific design standard for blade signs such as the lower downtown district in Denver. In the case of this area your blade sign design will go into a design review process before permitting. The specifications for this particular example are 3D historic projecting signs. See the process for blade signs in the preservation district in Denver here.
When to go digital?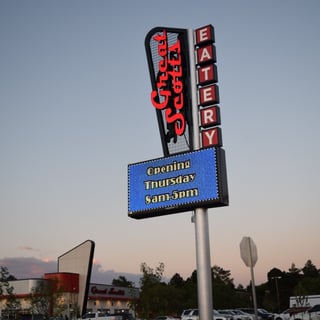 The decrease in cost for outdoor digital technologies has helped to make a WatchFire sign an increasingly appealing investment for many business owners. The key factor to consider here is if you, as a business owner, understand the potential for maximizing the return on investment these signs can offer through visual advertising. Read this article to understand how an outdoor digital display can help you boost your sales. The next factors to consider are product and placement, traffic count and budget. The temptation to go with a cheaper digital product tends to happen in the earlier stages of consideration, as you educate yourself about these products you will come to understand the dangers of going cheap. Companies marketing themselves on price alone come and go, they cut corners in the production process and could end up being an ongoing investment in service charges.
Considerations for channel letters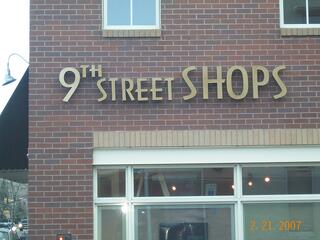 If you are considering Channel Letters, we have a great article to read here. Firstly, always
be sure to go with a company that pide themselves in the quality of their work. Your signage is the visual representation of your business and a low quality sign can reflect poorly on your business. Getting your sign up quickly and efficiently can be easier said than done in this industry, going with a company that has reinvented the sign industry could save you time and money. Read through this page to educate yourself on some of the sign types you have as options for your channel letter project.

At Signdealz we pride ourselves on our ability to educate our customers. We approach signage from a scientific perspective and will help you understand each and every factor you should take into consideration before you make your purchase.